Black tech mid-level professionals advance
into senior leadership positions
Initiatives created to establish pathways for advancing Black technology professionals from mid-level management to senior-level leadership roles are included in the Advancement from Mid-Level to Senior-Level Tech Positions programs: Black Tech Talent Hiring and Succession Strategies Event, Customized Leadership Succession Training, and Gap Analysis for Succession Planning.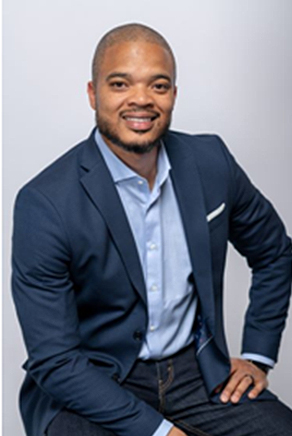 .
.
"This was one of the most powerful, purposeful leadership experiences I've had the privilege and honor to participate.   The discussions were meaningful, insightful and most of all impactful.   Finally, the exposure to industry leaders was a bonus that further enhanced the robust curriculum."
Ricky McLeod
Central Division Director, Government/Education, Comcast Business
What We Do:
The Advancement from Mid-Level to Senior-Level Tech Positions

This initiative is designed to assist organizations with meeting their diversity succession planning goals by reviewing current success plan design, using data analysis, and targeted metrics.
TAG Bridge Builders will help to identify potential room for improvement by conducting a gap analysis and working with the organization's leaders to implement new strategies, including SMART goals and key performance metrics.

The Black Tech Talent Hiring and Succession Strategies Event

This annual event addresses the challenges of hiring mid-level Black Tech talent along with discussions around developing effective data-driven and relational strategies for succession planning.
The event includes a keynote speaker, panel discussions, and targeted subject-matter sessions.

The Pathways to Leadership Succession Training

The program is intended to act as a strategy for succession planning, ensuring that the organization has leaders familiar with the qualifications needed of a senior leader inside the firm.
According to the corporate partner's needs, the curriculum is custom designed.
The training curriculum is delivered live online through the Zoom platform by subject-matter experts.
A maximum of 30 employees can participate in the program, which can be delivered in one week or across five weeks in 25 hours.

The Pathways to Leadership Training

This leadership program provides a unique opportunity for ambitious young professionals to learn directly from industry experts and executives.
For these future C-Suite professionals and TAG leaders, this program doubles as both a valuable learning experience and a diverse networking opportunity.
Black Tech Mid-level to Senior-level Mentorship Program

The program is designed to provide mentees with the opportunity to build a relationship with and learn from senior executives
As a mentee, you will be guided and influenced by senior leaders.
Mentors, we ask that you volunteer your time to provide valuable expert guidance over the next program year.