The Georgia Defense Industrial Base Task Force was developed by the Georgia Department of Economic Development, the Technology Association of Georgia in partnership with various industry stakeholders to assist the DIB with resiliency.
The Task Force's 2020 goal is to support the defense industrial base developing cyber resiliency with the support of the State of Georgia and other key industry stakeholders.
Through industry partnerships and collaboration, the Task Force provides  training, collaboration, recruitment and compliance assistance for the Defense Industrial Base.
Members and guests of the Task Force receive access to resources and materials to assist them with managing federal compliance requirements including DFARs, ITAR, CMMC and more.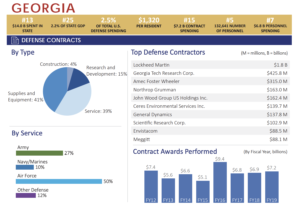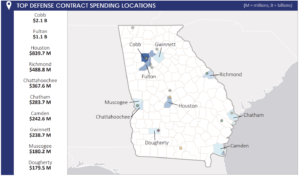 The Task Force is actively recruiting additional subject matter experts to support the mission of the Task Force. If you are part of the DIB and interested in contributing, collaborating, or collecting information related to cyber resiliency please reach out to us.
[gravityform id="4″ title="true" description="true"]
CMMC Compliance: Keeping it Simple
Keynote by Dr. Joye Purser
UGA SBDC NIST 800 171 + Beyond Training
'Solutions' Provider Panel
Roy Hadley

Adams and Reese LLP
Eric Parker

The Clubhou.se at the Cyber Center
Michael Shaffer

Augusta University and Cyber Center
Mark Lupo

University of Georgia
Andrew Smith

Georgia Tech Procurement Assistance Center (GTPAC)
Michael Barker
Senior Project Manager - Cybersecurity
Georgia Manufacturing Extension Partnership (GaMEP) at Georgia Tech
Recent Georgia Defense Industrial Base Taskforce blog posts
Georgia's Role in Cybersecurity – Nationally and Globally
By Larry Williams, President and CEO, Technology Association of Georgia
July 22, 2022