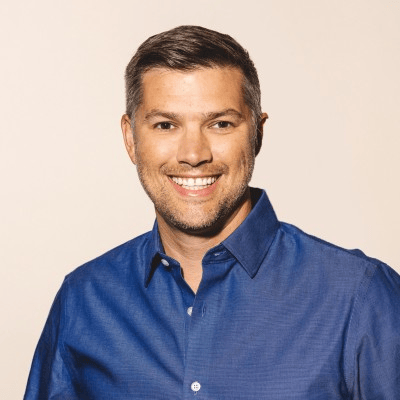 Kyle Porter
Porter is an entrepreneur and technology industry leader, passionate about building successful businesses and supporting the growth of the Georgia technology community. Since founding Salesloft in 2011, Kyle has grown the company to over 900 employees and $180M in revenue as CEO. In December 2021, Salesloft was acquired in a majority control transaction by Vista Equity Partners for $2.3B, cementing its position as a leading provider of sales engagement software used by renowned companies such as LinkedIn, Google, Square, IBM, Cisco, as well as 4,000+ others globally.
"Kyle is an outstanding business leader, who under Salesloft has immensely contributed to the growth and development of the sales engagement of numerous organizations," said Kevin Kelly, PwC Atlanta office Managing Partner. "We are honored to welcome him to the Technology Hall of Fame of Georgia. The innovative community of Georgia continues to grow through the examples set by these great leaders in technology."
In March 2023, Kyle transitioned to the role of Chairman of the Board at Salesloft, where he continues to provide leadership and strategic guidance to the company.
"I'm deeply honored to be recognized by the Georgia Technology Hall of Fame and to join the esteemed group of innovators who have made such significant contributions to our state's thriving tech industry," said Porter. "My journey from day one was inspired by the legendary previous inductees' achievements and the impact they've had on our community. Building Salesloft has been an incredible journey, and I'm grateful for the amazing team who have worked tirelessly to make it a success. This recognition is a testament to their hard work and dedication. I share this honor with them. I'm excited to continue supporting the growth of the Atlanta tech community and helping to build the next generation of successful tech startups!"
"Kyle's leadership at Salesloft is a shining example of the growth businesses can achieve in Georgia," said Larry K. Williams, President and CEO of the Technology Association of Georgia (TAG). "Going from a startup to a hundred-million-dollar corporation in a little over a decade is an extraordinary feat. The story of his success is one of many in our state that sets global standards of innovative excellence."
About the Technology Hall of Fame Georgia
Each year an inductee is chosen by the current Technology Hall of Fame of Georgia members from a slate of nominees, in recognition of his or her contributions to the industry and impact on the state. Potential nominees are selected based on an individual's impact on the technology industry in the state of Georgia, such as establishing and growing successful technology companies and organizations, job creation and economic impact, developing breakthrough technologies, innovation and entrepreneurship, etc. PwC has been a sponsor of the Technology Hall of Fame of Georgia since its inception in 1993.