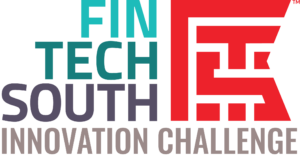 Fintech South Innovation Challenge Overview:
The Fintech South Innovation Award is an annual prize orchestrated by the Technology Association of Georgia (TAG) that recognizes innovative U.S. fintech startups located in Georgia.
Startups are selected from the eligible applicants to participate in a four week Education and Mentoring program and compete as part of a "pitch night" with three finalists selected to present their innovation at Fintech South.
The winner of the Fintech South Innovation Challenge receives:
$25,000 cash award
Admission into the ATDC Accelerate program for one year free of charge. Current ATDC Accelerate or Educate companies will have fees waived for one year.
Award Eligibility Requirements:
Innovations must be targeted at the greater financial services industry
Applicants must be headquartered or founders located in Georgia
Preferably company/subsidiary to be registered as a State of Georgia Corporation.
A company cannot have raised more than $1.5 million in funding (equity and/or debt) for working capital purposes at the time of the application
Preference for applicants to have a functional prototype of innovation concept
Applicants must attend in-person and complete all four sessions of the Fintech South Innovation Challenge Education and Mentoring programs.
Congratulations to the 2022 Innovation Challenge Winner: Arcum Partners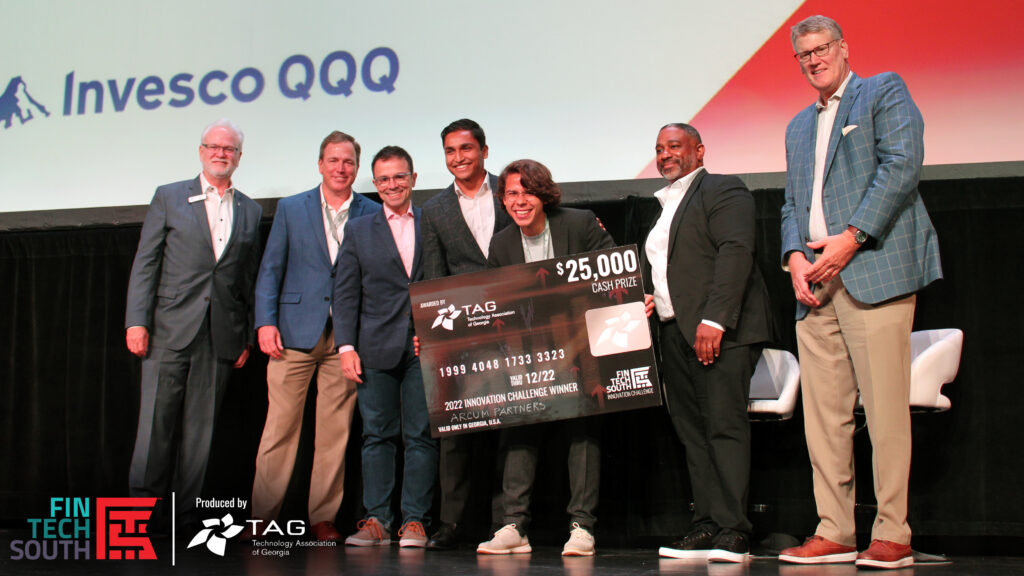 Congratulations to the 2022 Finalists
2021 TAG Fintech South Innovation Challenge
2020 TAG Fintech South Innovation Challenge
2019 TAG Fintech South Innovation Challenge
2019 Innovation Award Winner:

Company Participants:
Arcanum
Agora Services
CapWay
IvyLender
Yellow Card Financial
Max Rewards
Stackfolio
Ternio
WorldWatch Plus
QwikCheck
Birch Global
Esgro
2018 TAG Fintech South Innovation Challenge
2018 Innovation Award Winner:

Company Participants:
Alias Pay
Capital Slack
Dataseer
Medxoom
Mercury Exchange
Qoins
Trusted Sale
Wela
YellowCard
TAG FinTech's mission is to build recognition of Georgia as the hub of choice for the world's leading financial technology providers (a counterpart to Silicon Valley for technology or Hartford for insurance) with the goal of accelerating the accumulation of capital by its members.
We will accomplish this by fostering a business environment conducive to the ongoing success of the community's companies, employees, service providers, educational institutions, entrepreneurs and investors, helping them create, build, and maintain innovative financial services that meet their customers' growing needs.
To continue expanding the hub, FinTech will empower a collaborative culture that attracts and retains innovation, jobs, partnerships, and capital, and where successful entrepreneurs can reinvest in the local ecosystem to help sustain the space.
About The Advanced Technology Development Center (ATDC)
Georgia Tech's Advanced Technology Development Center is a nationally recognized science and technology incubator that helps Georgia entrepreneurs launch and build successful companies, providing strategic business advice and connecting its member companies to the people and resources they need to succeed. More than 100 companies have emerged from the ATDC, including publicly-traded firms such as MindSpring Enterprises – now part of EarthLink.
Headquartered at the Georgia Institute of Technology, ATDC has been recognized by Inc Magazine as one of the nation's top nonprofit incubators. ATDC was formed in 1980 to stimulate growth in Georgia's technology business base.