Sponsorships with TAG offer technology companies, organizations and individuals with unique opportunities for visibility, business lead generation, peer connecting and powerful contributions to the growth and vibrancy of Georgia's technology ecosystem.
Becoming a sponsor delivers an impact across each TAG strategy:
TAG brings together major players across multiple industry verticals through events, professional societies and mentorships, drawing from the breadth and depth of Georgia's vast tech ecosystem and TAG's 30,000+ members to make lasting connections.
TAG tells the story of why Georgia is a top location for technology and provides brand visibility across a vibrant tech space. High-profile awards, digital marketing and global events spotlight Georgia's technology workforce, and our statewide technology community.
TAG fosters business development and enables companies and leaders to influence our state's future, making sure we have great policies and business climate for GA's technology sector to grow and thrive.
Engagement with TAG enables companies to educate audiences and position themselves as key players. TAG also helps prepare the workforce for today and the future through the TAG Foundation, TAG-Ed, which promotes robust STEM education opportunities.
Ready to be a sponsor?
Let TAG develop a customized sponsor package that delivers the ROI you are seeking and meets your visibility goals. Email Vince DeSilva, EVP and Chief Revenue Officer, to get started.
Email Vince
Opportunity Areas: Major Events
Position yourself and your company as a thought leader, take advantage of high-visibility speaking opportunities, generate business leads, be a part of Georgia's largest technology events and showcase gatherings. Sponsor one of TAG's headline events.

Georgia Technology Summit
April 26-27, 2022
Georgia World Congress Center, Atlanta
Be a part of the largest gathering of tech professionals in Georgia at TAG's annual meeting. Catch phenomenal speakers on the mainstage, plus join engaging breakout sessions, experience interactive demos, learn more about TAG societies and the Society Showcase and see the Top 10/Top 40 Most Innovative Companies of Georgia as they are revealed. Learn More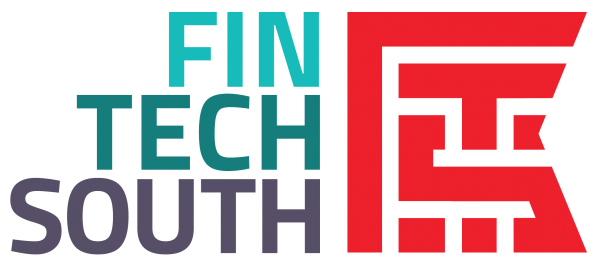 FinTech South
June 14-15, 2022
Georgia World Congress Center, Atlanta
Join more than 1,500 tech professionals at the largest FinTech event in the Southeast. Featuring key thought leaders in the industry, along with current and emerging FinTech leaders from across the globe, this two-day event features panel discussions, interactive demos, a $25K startup pitch contest and breakout sessions that explore the fast-paced shifts and global implications of FinTech. Learn More
Converge
November 1, 2022
TBD 
Join TAG for an immersive experience in emerging tech trends, the hottest tech topics and engaging discussions with top-tier leaders and influencers. Each year TAG selects a hot topic under the Converge brand and hosts a dynamic event for 400-500 tech industry leaders. In 2019 and 2020, TAG hosted "Inclusion Driving Innovation" – a 360-degree view on the diversity and inclusion advances that are driving innovation across the tech ecosystem. Topic ideas for 2020 include Data Science & Analytics, Diversity & Inclusion and Workforce. Learn More

Workforce Talent Showcase
December, 2022
TBD
Join TAG for a half-day showcase on workforce trends and talent acquisition strategies. Hear from leading experts on how they are facing workforce challenges, developing talent and growing Georgia's workforce pipeline. Engage with leaders in talent development for engaging sessions on growing leadership and hear from experts on emerging workforce trends.
TAG Awards
Each year, TAG honors tech leaders and companies through a variety of awards programs, announcements and events. Join us as we honor the best and brightest. Awards include Tech Hall of Fame, Tech Lifetime Achievement Award, $50K FinTech Startup
Pitch Award, Sales Leadership Awards, Diversity Leadership Awards, TAG Technology Awards and more. Awards are presented at major events and through events with TAG's 25 professional societies.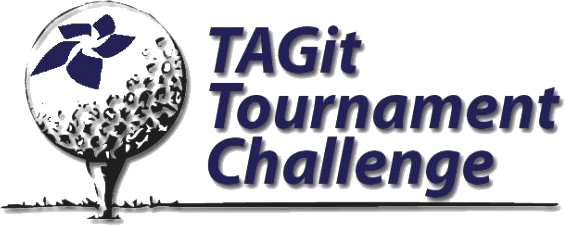 TAGit Golf Tournament
September 12, 2022
TPC Sugarloaf, Duluth
FORE! TAG's annual TAGit Golf Tournament is the state's most prestigious golf tournament for technology stakeholders. The day is filled with networking, fund, prizes and awards. A portion of event proceeds benefits the TAG Education Collaborative (TAG-Ed), providing vital pathways to STEM careers for students across Georgia.
TAG Societies
TAG serves as an umbrella organization for 20+ professional societies, each of which provides rich content for TAG's more than 150+ events each year and provide industryfocused networking and leadership opportunties. Our societies cover various industry sectors and encompass more than a dozen disciplines. TAG members enjoy free and discounted entry to society events, networking, leadership development and speaking opportunities.
TAG C-Level Engagement
Join C-Level executives and peers for curated gatherings and exclusive roundtable discussions. Be a part of engaging discussions as C-level executives discuss today's most relevant business topics and provide a look at the needs and solutions of today's C-suite. These programs create a place for executives to network with peers, learn about the latest technologies, find new solutions and get advice from other C-levels.
TAG Community Building
TAG's mission to fuel the innovation economy includes giving back to our community at large. TAG offers members with give-back opportunities throughout the year, including our Day of Service with the Atlanta Community Food Bank; the annual Bytes for Bites competition benefitting the Georgia Food Bank Association; our TAGit Golf Tournament, which delivers a portion of proceeds to the TAG Education Collaborative (TAG-Ed) and their STEM education efforts.
TAG produces annual research reports to highlight and promote Georgia's strongest and fastest-growing tech sectors. TAG ecosystem reports, white papers and flash reports fulfill a mission to spotlight, support and fuel the technology ecosystem and innovation economy. TAG research offers the latest tech sector data and statistics. Our data represents the reflections and viewpoints of the technology community's key leaders, companies and stakeholders.
Sponsorship opportunities include supporting TAG's annual State of the Industry Report and ecosystem and data reports that cover a range of critical topics, including Fintech, Digital Health, Blockchain, Logistics and Cyber Security.
TAG engages universities and tech companies in annual career fairs designed to grow Georgia's technology workforce pipeline. Students and future tech workers mingle with companies seeking their next great hire and offer educational panel discussions on workforce issues.
Support TAG's efforts to make Georgia the leading technology state. Be a part of moving legislation and critical initiatives, including a state study committee focused on supporting and expanding innovation and emerging technologies. TAG tracks more than 200 bills and legislative efforts that impact Georgia's technology community and works to support the interests of a vibrant tech ecosystem.
Ready to be a sponsor?
Let TAG develop a customized sponsor package that delivers the ROI you are seeking and meets your visibility goals. Email Vince DeSilva, EVP and Chief Revenue Officer, to get started.
Email Vince