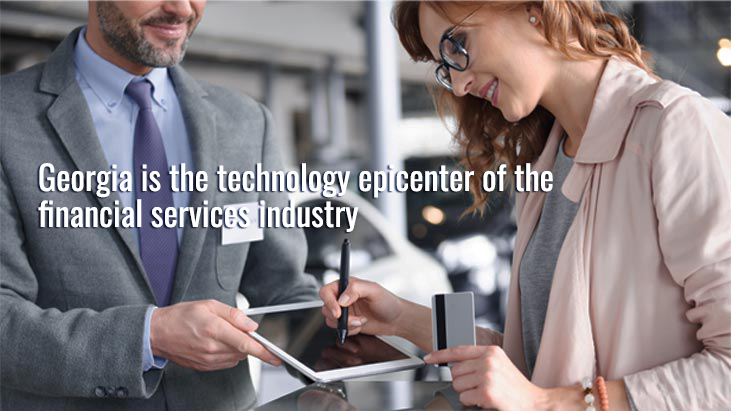 Driven by innovation and proven by performance
The Georgia-based FinTech ecosystem is dynamic and prospering. These representative numbers help define the ecosystem:
57.7 billion U.S. purchase transactions are processed by Georgia-based acquirers, two-thirds of the total volume.
The top 20 Georgia-based FinTech's alone generate an estimated $72 billion in annual revenue.
The top 10 Georgia-based public companies have a combined market capitalization of over $192 billion.
More than 38,000 FinTech specialists drive our ecosystem.
Georgia FinTech organizations spans many vertical financial services segments
Merger & Acquisition Activity
View
Private FinTech Companies
View
Public FinTech Companies
View
Recent Fintech blog posts
Georgia-Based FinTech Companies Recognized at TAG Summit Technology Awards
By Don Campbell, RightCourse
At the 2020 Technology Association of Georgia (TAG) Summit, one of the largest technology conferences in the Southeast, TAG announced two award groups that recognized Georgia-based technology companies for their innovation, financial impact, and their efforts at spreading awareness of the state's technology initiatives throughout the U.S. and globally. What's key here is that about one-third of the award winners are members of the dynamic and growing FinTech community.
New… Now… Next…
Fintech events
Stay connected with the latest news, events, and community announcements
Sign up for TAG emails today!
Subscribe