Did you know that the average cost of a data security breach globally is $3.92 million? This fact illustrates just how important cybersecurity and information security are today. But the threats and technologies are rapidly evolving and becoming increasingly sophisticated. Both businesses and cybercriminals are incorporating artificial intelligence (AI), machine learning (ML) and automation into their respective strategies. Additionally, as the Internet of Things (IoT) continues growing, so does the risk of cyberattack as many implementations are not secure end-to-end.
Georgia plays an important role in cybersecurity, and in return, cybersecurity plays an important role in Georgia. The state is ranked as the No. 3 information security hub in the nation and is home to eight nationally ranked cyber institutes with CAE-R (cyber research) or CAE-CD (cyber defense) designations, the Georgia Cyber Center (which boasts the single largest state investment in a cybersecurity facility), and the Department of Defense's U.S. Cyber Command. Georgia's investment in this industry has had an impactful return – more than 75 cybersecurity companies and over 6,500 cybersecurity professionals contribute to an estimated statewide economic impact of $2.6 billion. Check out TAG's Information Security Ecosystem Report to learn more.
This week, TAG released a new episode of TAG Tech Talks featuring an insightful conversation with expert Phyllis Newhouse, founder & CEO of Xtreme Solutions, Inc. regarding the current state of cybersecurity. In it, we dive into what the increasing sophistication of cyberthreats means for the industry. Phyllis explains and emphasizes why we are all personally responsible for national security and how our IoT devices and prioritization of convenience over security can lead to breaches in critical infrastructure. Take 30 minutes to listen in HERE.
When it comes to national security, the federal government is increasing its requirements for contractors. Cybersecurity Maturity Model Certification (CMMC) "is a unifying standard for the implementation of cybersecurity across the Defense Industrial Base (DIB)." (https://www.acq.osd.mil/cmmc/faq.html) CMMC certification will be required for all Department of Defense contractors that handles Controlled Unclassified Information (CUI), possesses five cumulative levels, and will be rolled out with a phased approach beginning this year. To help Georgia businesses in the DIB navigate certification, the Georgia Department of Economic Development and TAG have together formed a task force that have been hosting a webinar series. Businesses can access these webinars for free at www.TAGonline.org/ga-dibt/.
The Sixth Annual Atlanta Cyber Security Summit is coming up on February 11. This event connects senior executives to renowned information security experts and educates attendees on best practices for protecting business applications and critical infrastructure. This year will feature interactive discussions on insider threats, the future of cloud security, and ransomware. TAG members can secure free registration with promo code TAG21. View the agenda and register HERE.
Have a great weekend,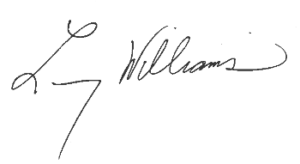 Larry K. Williams
President & CEO, Technology Association of Georgia (TAG)