The talent pipeline in Georgia is strong. However, there is still a gap that needs to be filled as many businesses in our state are aware.  This week let us look at the cybersecurity industry as a subsect of where we are today and look at ways to fill in those gaps.
As of this week, there are more than 17,000 job openings statewide in cybersecurity. With just short of 33,000 cybersecurity professionals employed in Georgia, that means there needs to be a 53% increase in employed, skilled workers to close the gap. According to survey results from the National Technology Security Coalition (NTSC), fatigue and burnout are significant within the industry and have led to 65% of analysts to consider quitting and 42% of CISOs to give up on proactive cybersecurity. So not only is there a gap between the talent pipeline and demand, but the potentially compounding issue of retention. Diving in further, data and CISO sentiment point to a cause: many CISOs say it takes up to two years for entry-level employees to become truly valuable to an organization, thus most of the demand is for experienced professionals instead of the plentiful recent grads available to the industry.
So how do entry-level professionals get the experience they need to be considered for the available positions? The best answer is training and development programs. Check out NTSC's whitepaper "Closing the Real Cybersecurity Talent Gap" to learn about three short-term programs that could reduce the gap as well as strategies organizations can implement to scaleup training and retention within the cybersecurity industry. Currently these programs are very limited in size and scope and could use an industry backed push for expansion. Looking more broadly at the technology ecosystem in Georgia, workforce development through training and retention of top-tier entry-level talent should be primary strategies.
Georgia boasts a deep talent pool with over 1 million new graduates annually from Bachelor and Graduate program across the state. With two of the top 20 public universities, two of the top five HBCUs, and two of the top 20 U.S. business schools there is a lot to be proud of. Beyond these schools is an incredible support network for education in high-demand occupations. Students attending schools in the Technical College System of Georgia (TCGS) that are pursuing 2-year degrees or certificates in 17 occupations are eligible for free tuition through the HOPE Career Grant. There are also six specialized workforce training centers throughout the state focused advanced manufacturing, aviation, bioscience, cybersecurity, film, and fintech. Georgia is producing talented graduates, but we need to bridge the experience gap after graduation to keep this talent in state.
Drawing businesses to the state and an outstanding resource to companies and organizations is Georgia Quick Start. The number one workforce training program in the U.S., Georgia Quick Start provides free custom training materials to employers through TCSG. Providing targeted instruction and hands-on experience is a big part of the benefit, but the training materials created become a proprietary resource to the business for all future on-house training.
For individuals, TAG-Ed is here to help. TAG-Ed has a full slate of professional development programs ranging from Artificial Intelligence for Business Professionals to Advanced Python Programming and Cyber Secure Coder (CSC-210) training. You can view the full calendar HERE. Best of all is that TAG-Ed has secured discounts of up to $150 for TAG members on all these courses. Need to renew your membership? Visit www.TAGonline.org/join to explore the benefits of membership and re-up today.
Have a great weekend,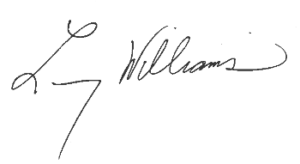 Larry K. Williams
President & CEO, Technology Association of Georgia (TAG)