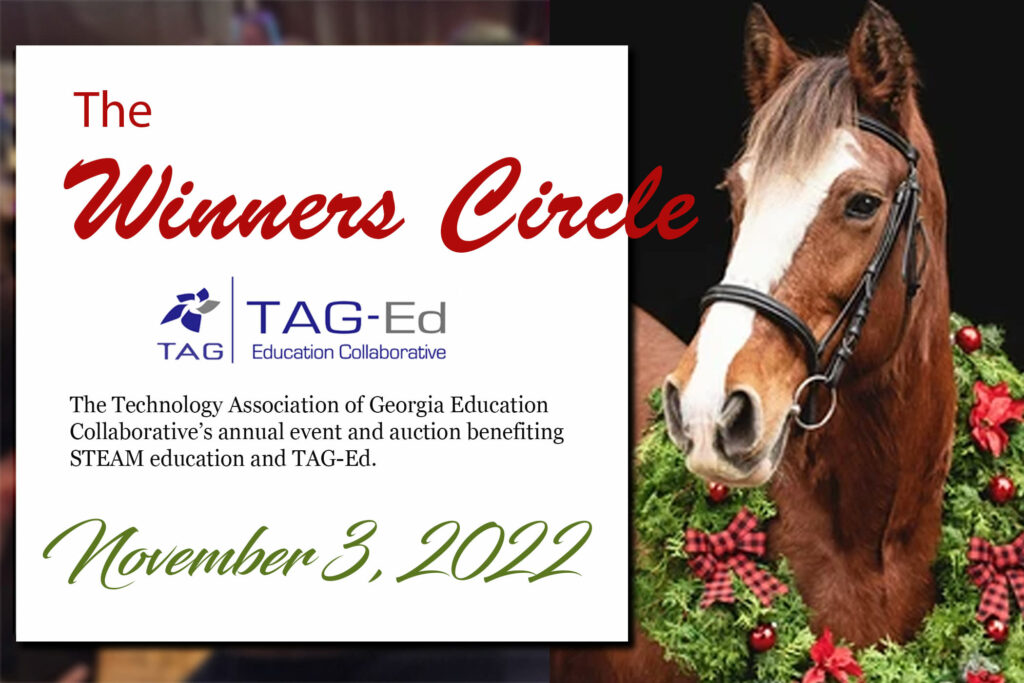 THE winners Circle – Enjoy the taste and fun of supporting TAG-Ed!
TAG-Ed holds an annual event with generous support from the greater Atlanta technology community. Join TAG-Ed as we turn the page on recent interruptions and crown the newest winners at The Winner's Circle.
The Winner's Circle is an interactive, simulated horse race event to simulate YOU being at the racetrack. Whether you are betting on your favorite horse for a chance to win a raffle, participating in the auction, throwing a few horseshoes, or getting a photo with the next Secretariat, you are sure to be jumping out of your seat cheering the night away with your closest colleagues.
This fundraising event strives to improve Georgia's STEAM (science, technology, engineering, arts and math) education, workforce and professional development. We do this by providing access to coding camps, STEM Day, Day of Coding, internships, apprenticeships, leadership development, talent acquisition open houses, job placements, workforce research and a content rich monthly magazine—Georgia Pathways. We need your participation to make the difference. Join us!
The Winner's Circle is a 21 and up only rain or shine event with no refunds (plenty of covered and indoor space available). No outside food or beverages please. Post race, we suggest Uber/Lyft, or walk if your designated driver is not available. There is a discounted rate of $250 for the night at the Four Seasons Hotel Atlanta.
Please contact Heather Maxfield at Heather@tagonline.org should you have any questions, want to sponsor, or want to book a room.