Data governance is a topic getting a lot of attention lately. This is a good thing! However, there is no point in implementing governance unless it is done in a way that enables effective use of that data for analytics. There are a lot of difficult questions to answer and many unusual situations to consider as you implement a data governance strategy. This session will cover a range of different ways that data governance and analytics intersect and will provide attendees some important points to consider as they develop their own strategies. The format will be highly interactive, so the audience should come prepared to participate.
Keynote Speaker: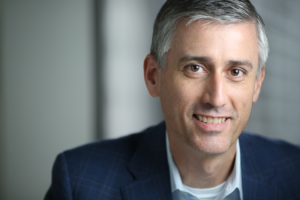 Bill Franks
Chief Analytics Officer
The International Institute For Analytics (IIA)
Bill Franks is Chief Analytics Officer for The International Institute For Analytics (IIA).  Franks is also the author of Taming The Big Data Tidal Wave  and The Analytics Revolution. He is a sought after speaker and frequent blogger who has been ranked a top global big data influencer, a top global artificial intelligence and big data influencer, a top AI influencer, and was an inaugural inductee into the Analytics Hall of Fame. His work has spanned clients in a variety of industries for companies ranging in size from Fortune 100 companies to small non-profit organizations.  You can learn more at http://www.bill-franks.com.