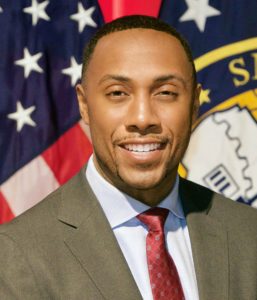 Please join TAG and the Tech Councils of North America, as we host a Zoom Town Hall on Monday, April 6, 10am ET to provide an update on the SBA relief programs authorized by the Coronavirus Aid, Relief & Economic Security Act, or CARES Act.
The CARES Act is intended to help small businesses and entrepreneurs with the needs they have now, today.
The Coronavirus Aid, Relief and Economic Security, or CARES Act signed by President Trump gets the American economy moving again and values the American worker by keeping payroll checks coming to them.  Many small businesses and working Americans have been impacted by this pandemic. The SBA is helping small businesses through this national emergency, as small businesses fuel our country's economic engine.  Ashley D. Bell, SBA Regional Administrator will discuss the ways in which the SBA is standing with America's entrepreneurs and providing on the ground assistance during these difficult times.
Agenda (Subject to Change):
• Welcome and Introductions, Larry Williams, CEO, TAG & Tim Jemal, Executive Director, TECNA
• CARES Act Overview, Ashley Bell, White House Policy Advisor on Entrepreneurship and Innovation
• CARES Act Loan Process, Synovus, Joseph Shuford
• Business Strategy, Cherry Bekaert
• Q&A
Ashley Bell Bio:
Ashley D. Bell is the former the White House Policy Advisor on Entrepreneurship and Innovation within the White House Office of American Innovation. Ashley's recent role was to actively promote federal resources available to American entrepreneurs as well as to support the opportunity for small business growth through America's supply chains.
In addition to Ashley's current detail to the White House, he was appointed on February 21, 2018 (also by the White House) to serve as Regional Administrator for the U.S. Small Business Administration for Region IV; serving nine districts located in the 8 Southeastern States of Alabama, Florida, Georgia, Kentucky, Mississippi, North Carolina, South Carolina and Tennessee.  Regional Administrator Bell has oversight of over $5 billion in SBA-backed lending, the Counseling arm of the SBA, which counseled over 225,000 entrepreneurs last year in Region IV, and the contracting programs for small business, which account for over 23% of all federal contracts awarded.
As a small business owner and entrepreneur himself from the young age of 22, Mr. Bell is committed to the SBA's mission to aid, counsel, assist and protect the interests of small business concerns, to preserve free competitive enterprise and to maintain and strengthen the overall economy of our nation.
Prior to this appointment, Mr. Bell served as Associate Director for External Affairs for the U.S. Peace Corps and Special Assistant in the Public Affairs Bureau of the United States Department of State. During the Trump/Pence Transition, he served as Communications & Intergovernmental Affairs Lead on the Landing Team at the State Department.
Prior to the 2016 election, Ashley was a Senior Strategist at the Republican National Committee, and created and implemented a strategic initiatives communications plan and media buy to engage minority communities. Ashley was one of four national spokespeople for the RNC and was a key surrogate for the Trump Campaign. As National Director of African American Engagement for the RNC, he managed and provided strategic direction to 200+ RNC field employees and thousands of volunteers in all 50 states.
Ashley is the Founder of Generation Inspiration, whose mission is to teach life skills not taught in the classroom to at-risk students in his hometown of Gainesville, Georgia, and set them on a trajectory for success. Each summer, the new members of G.I. undertake an intense eight-week summer leadership program focused on black history, personal financial accountability, networking, drug abuse prevention, economic development, using social media for civic engagement and peer conflict resolution. At the end of the program, Ashley awards scholarships, which, over the past ten years have totaled over $500,000.
A former Hall County Commissioner elected at the young age of 27, Ashley was the youngest commissioner ever elected in the county, representing the 3rd fastest growing metropolitan area in America. A lawyer by trade, Ashley began his career as a public defender, and went on to become a celebrated trial attorney and co-founder of the law firm Bell & Washington LLP, based in Atlanta, Georgia.
Ashley has been called the most "unique" politico of his generation by the Atlanta Journal Constitution, as he holds the distinction of being the only person in over half a century to be elected as a delegate to both the Republican and Democratic National Conventions. Growing up in a neighborhood where many of his peers saw incarceration more than college, and having a deep understanding of the failings of America's criminal justice system, he has used his wide bipartisan network to be a tireless volunteer for justice for all Americans founding the 2020 Bi-partisan Justice Center.  His efforts have been chronicled in the The Washington Post, The New York Times, The Wall Street Journal, L.A. Times, USA Today, The New Yorker, and AJC and he is a frequent commentator on Fox News, MSNBC and CNN.
Ashley has been named a 2017 Georgia "Super Lawyer Rising Star", one of the 2016 "Top 40 Young Lawyers" by the American Bar Association, a 2016 "Lawyer on the Rise" by Georgia's leading legal journal, "The Daily Report," recognizing Georgia's top 25 lawyers under 40, the 2014 National IMPACT Leader of the Year (given to the nation's top young professional of color for excellence in business & civic engagement), one of Georgia Trend Magazine's Top Forty Under 40, a MAVERICK PAC Top 40 under 40, and a recipient of his local NAACP "Drum Major for Justice" award for his work fighting environmental racism as a county commissioner.  Ashley has served with distinction as the youngest General Counsel & Special Counsel for the National Conference of Black Mayors, National Association of Black County Officials and National League of Cities – Black Caucus, in total serving over two-thirds of black elected officials across America. Ashley is a proud alumnus of the Congressional Black Caucus Internship program, first serving as an intern and later as an aid for Congressman Sanford Bishop of the 2nd District of Georgia.
Ashley is a graduate of Valdosta State University, where he was President of the Student Government Association and founded the school's chapter of Iota Phi Theta Fraternity, Inc. He obtained his law degree from Louisiana State University, which he attended on a full scholarship. He was a 21st Century Leadership Fellow at the Harvard University John F. Kennedy School of Government and has an honorary doctorate in Intercultural & Urban Studies from Lighthouse College.  Ashley is also a current member of Leadership Atlanta's Class of 2020.
Ashley resides in Gainesville, Georgia with his wife, Lauren, and their three children.