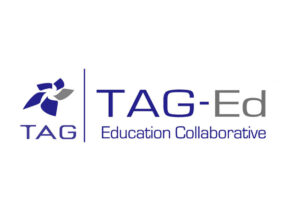 ATLANTA, GA (September 2, 2022) – TAG is pleased to announce that TAG-Ed (TAG's Non-profit Education Collaborative) has been named a recipient of a grant, made possible by the passage of the Build Back Better Act that was enacted in November 2021. The grant term is four years and is part of an overall grant within the state of Georgia of $65 Million—one of the largest awarded nationally. TAG-Ed is part of a larger coalition of partners that is being led by the Georgia Institute of Technology (GT) and the GT Enterprise Innovation Institute (EI2).
Today, President Biden announced the 21 winners of the $1 billion Build Back Better Regional Challenge (BBBRC), the most impactful regional economic development competition in decades. Funded by President Biden's American Rescue Plan and administered by the Commerce Department's Economic Development Administration (EDA), the Regional Challenge provides each award winner funding to rebuild regional economies, promote inclusive and equitable recovery, and create thousands of good-paying jobs in industries of the future such as clean energy, next-generation manufacturing, and biotechnology.
"We are delighted to partner with Georgia Tech on this important initiative to help us facilitate connections and engagement with Georgia companies, students and educators to support and grow the technology workforce capacity in our state," said Larry Williams, President and CEO of TAG. "These funds will help us to broaden our impact and reach to help insure there's an adequate pipeline of talent in our state to fill important tech jobs within our ecosystem."
The primary purpose for the Georgia initiative is the cultivation and placement of AI Manufacturing talent in positions prioritized by industry and the Georgia economy.
While the grant focuses primarily on Artificial Intelligence (AI) and Manufacturing, several technology verticals have a direct impact on the overall success of this initiative including TAG Societies such as: Blockchain, Cloud, Data Governance, Data Science & Analytics, DE&I, Information Security and Supply Chain Logistics and Manufacturing.
To achieve the best outcomes, TAG-Ed will have a major focus on inclusion for everyone, from students in underserved communities to workers seeking upskilling to people who have limited access to technology. The goal is to bring access to inclusive resources, connections, and opportunities to diverse members of the community. TAG-Ed will sustain, invigorate, and launch five groupings of equity-based AI manufacturing talent development and deployment programs. These include:
Education (Primary, Middle and Secondary)
Internships, Apprenticeships, and Fellowships
Assessment and Placement
Upskilling
Leadership
The 21 BBBRC winners were chosen from 60 EDA-designated finalists that each received approximately $500,000 in funding and technical assistance to continue developing their cluster strategies. The funding for each of the 21 coalitions is approximate, with awards to be signed later this month. The 60 finalists were chosen from a Phase 1 applicant pool of 529 applications, which exemplifies the tremendous demand for transformational regional economic development approaches. EDA will continue to support all 60 finalists with the creation of a Community of Practice that will provide technical support, foster connectedness with peer regions, and build capacity.
For more information, visit President Biden to Announce 21 Winners of $1 Billion American Rescue Plan Regional Challenge | U.S. Economic Development Administration (eda.gov)
---
About TAG
TAG's mission is to Connect, Promote, Influence and Educate Georgia's technology ecosystem to advance the innovation economy. Through those four foundational strategies TAG serves the technology community, helping to support, grow and ignite tech leaders, companies and the overall Georgia economy. TAG serves more than 31,000 members statewide through regional chapters in Metro Atlanta, Augusta, Columbus, Macon/Middle Georgia, and Savannah. TAG hosts more than 150 events each year and serves as an umbrella organization for 20+ professional societies. TAG provides networking and educational programs, celebrates Georgia's technology leaders and companies, and advocates for legislative action that enhances the state's economic climate for technology.
Additionally, the TAG Education Collaborative (TAG-Ed) focuses on building tomorrow's talent today.  Access, exposure and awareness of innovative and relevant hands-on learning experiences enhances our current and future workforce. By providing internships, professional development, immersion experiences and connections to industry professionals we help shape the future workforce possibilities and talent of tomorrow. For more information visit the TAG website at www.tagonline.org. For more information visit the TAG website at www.tagonline.org.