After two months in space, the SpaceX capsule successfully returned to earth on July 31, 2020.  Highlighting the art of the possible, this historic public-private partnership highlights a new way to expand new frontiers by leveraging the knowledge of private sector pioneers at SpaceX along with the vast knowledge of NASA.  Congratulations to Bob, Doug and the teams around them that made this a success.
At TAG we recently launched the CMMC (Cyber Maturity Model Certification) and the Georgia Defense Industrial Base Task Force to educate companies about this valuable certification for companies to provide products and services to the US Department of Defense.  This partnership with the Georgia Department of Economic Development and Georgia Cyber Center in Augusta will engage the private sector with the public sector to ensure our nations cyber security.  The Task Force's 2020 goal is to support the defense industrial base developing cyber resiliency with the support of the State of Georgia and other key industry stakeholders.
Members and guests of the Task Force receive access to resources and materials to assist them with managing federal compliance requirements including DFARs, ITAR, CMMC and more.
If you would like to learn more about this effort, please go to https://www.tagonline.org/ga-dibt/
Have a great weekend,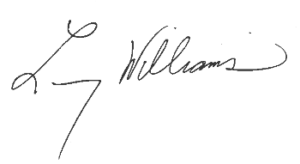 Larry K. Williams
President & CEO