Georgia leads in technology and innovation with proven leadership in so many globally competitive industries.
Recent announcements demonstrate Georgia's ability to stay at the forefront of innovation.  Privacy company OneTrust was just named as one Inc. 500's fastest growing companies.  OneTrust technology powers privacy, security and data governance programs. With Georgia's global position and history of producing the most innovate cybersecurity companies, it makes sense that a company leading the privacy space would grow up here as well.  Kabbage, another great Georgia story, helps small businesses manage their business finances.  A small start up not long ago, they have addressed a need in the marketplace, provide superior service over world-class technology and may be ready for a $1 billion exit.
Supporting our technology and innovation ecosystem is critical.  At TAG, we're proud to promote Georgia's growth companies by annually recognizing our TOP 40 Innovator's at the Georgia Technology Summit, providing one of the largest non-dilutive cash awards to a fintech company at the annual Fintech South conference and supporting Venture Atlanta, one the nation's premier venture capital conferences.
Have a great weekend,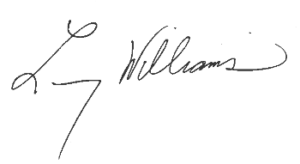 Larry K. Williams
President & CEO