It is no surprise that Business Facilities magazine ranked Atlanta as the No. 1 Tech Hub in the US. With major business incentives, a flush talent pool, and low cost of living, Georgia is attractive to many businesses. In the past two weeks alone, multiple companies have announced new technology hubs in the state. Georgia boasts 18 Fortune 500 headquarters, over 234,000 tech employees and more than 18,000 tech companies. As state initiatives like the Partnership for Inclusive Innovation (PI2) push to establish Georgia as the "Technology Capital of the East Coast," let's look at some of the success we have already realized.
Georgia continues to draw tech companies of all sizes globally. Since 2015, more than a dozen companies have relocated their headquarters to Georgia. This list includes major technology players like NCR, BlackRock, State Farm, Sage, and GE as well as automobile giants Mercedes-Benz and Porsche. Microsoft will be opening their new technology hub in Midtown Atlanta this summer bringing more than 1,500 jobs to the state.
Despite the adversities of 2020, many companies announced expansion into Georgia. Beyond their new offices opening this spring, Microsoft shared this month that they are looking to add two data centers in the state and have additional new offices in developments on the Atlanta Beltline's Westside Trail.  Deluxe will be opening its FinTech and Customer Innovation Center in Sandy Springs in the first half of this year adding over 700 jobs to the state. Atlanta was selected by Zillow to be its Southeastern U.S. hub, by Dematic for the home of their global headquarters, and by Northern Ireland's Kainos for a new sales and IT office. Most recently, AirBnB shared plans to open a technology and engineering hub in Atlanta, citing the city's "robust and diverse technical talent pool." Beyond the Atlanta Metro Area, Augusta saw cybersecurity company Perspecta Inc. join the Georgia Cyber Center and Calhoun was chosen for electronic vehicle parts developer Teklas' North American headquarters.
Other technology leaders are choosing to invest in Georgia's young talent, funding programs with the states colleges and universities, and by funding and investing in tech startups. Last year's "Grow with Google" program saw grants totaling $1 million distributed to Georgia non-profit organizations to support technology industry growth. Earlier this year, Apple and Southern Company announced $50 million investments into a new technology hub at Atlanta University Center serving Morehouse College, Spelman College, and others.
Innovation and startup hubs abound throughout the state. From ATDC in Tech Square and Atlanta Tech Village in Buckhead to Tech Alpharetta and Curiosity Lab at Peachtree Corners, not to mention the Georgia Centers of Innovations, the number of resources and facilities is too long to list. Georgia Tech is looking to add another innovation hub to that list. The university has plans to create Technology Enterprise Park, a 20-acre mixed-use development to act as a new innovation hub just up the road from the Georgia World Congress Center, similar to its nationally-acclaimed Tech Square.
It is certainly an exciting time to be a part of the technology ecosystem in Georgia.
Have a great weekend,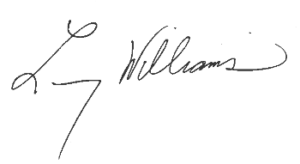 Larry K. Williams
President & CEO, Technology Association of Georgia (TAG)