The COVID-19 pandemic did not stop innovation in Georgia, it inspired it. This week, TAG announced the 2021 Top 10 Innovative Companies in Georgia. Among those Top 10, and more broadly the 2021 Top 40 Innovative Companies in Georgia, some expected trends emerge such as leveraging AI, blockchain, and cloud technologies to address practical business concerns, enhance customer experience, and tackle inefficiencies for organizations of all sizes.
As more work went digital, companies pivoted to serve customers in new and better ways while utilizing new technologies to keep interactions secure. Voxie's conversational text marketing service allowed retailers and restaurants to reach their customers in a personalized way at scale through advanced Smart AI. Ternio looked to reduce the time it takes for a customer to set up a payment account and start using it to as little as 5 minutes with blockchain technology. Florence Healthcare introduced remote site monitoring enabling remote access for source data review and verification eliminating time-consuming processes in the world of clinical research. And Roadie significantly expanded their operations by partnering with big-box and local retailers to offer reliable and cost-effective deliveries for consumers staying at home.
As budgets tightened, companies developed technology solutions focused on the bottom line. Codoxo is leveraging AI to identify insurance fraud more accurately so healthcare companies and agencies can better control costs. Stord built an end-to-end cloud supply chain platform to provide logistics services on a pay-as-you-go pricing plan allowing startup companies to access complex software and services typically reserved for large enterprises. Mile Auto focused on the end consumer by using computer vision and machine learning to offer pay-per-mile auto insurance for low mileage drivers.
Efficiency became a top priority for businesses of all sizes and Georgia companies were there to help. Verusen combined several AI models and the ability to input real-time knowledge to their machine learning capabilities so companies can optimize inventory, cleanse and harmonize data, and provide insight to companies so they can manage materials better.  Ware2Go looked to help SMB merchant compete at scale with two new products focusing on fulfillment management and supply chain planning. PadSplit aimed to solve the affordable housing crisis while also maximizing occupancy rates and monthly revenue for property owners without public subsidy through their shared housing model.
All of our state's innovative companies have had positive impacts on Georgia and provided solutions that have value far beyond our borders. In addition to significant economic impact, these companies have enhanced Georgia's reputation as the Technology Capital of the East Coast.
I invite all members of our technology ecosystem to connect with these innovative companies and learn the results of TAG's annual State of the Industry report at the Georgia Technology Summit on April 28-29. Register today at https://GeorgiaTechnologySummit.com/attend.
Given the obstacles of 2020, I can't wait to see what Georgia companies do in 2021.
Have a great weekend,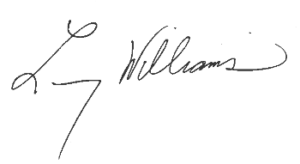 Larry K. Williams
President & CEO, Technology Association of Georgia (TAG)