Thought leadership keeps Georgia at the forefront of the technology world. We are fortunate to have many powerful voices call Georgia home, and I am honored to serve TAG alongside many of those individuals. As an organization, TAG is here to help amplify and celebrate those voices for the betterment of the community.
Last week, TAG Tech Talks released a new podcast episode with Atlanta Housing Authority's Brian Benn. It is the most recent in a series that has included many of our innovative leaders from the technology ecosystem. My conversations with Phyllis Newhouse (Xtreme Solutions, Inc.) and Brian Benn both tackled diversity and inclusion, but from very different angles. Phyllis focused on how to make your voice heard, believing in your own value, and how to give back once you have found success. Brian approached the topic from a more systemic view, focusing on innovative programs and data science to empower and support underserved communities and provide pathways to success. Conversations with other top leaders include leveraging new technologies strategically with Louis Gump (Cox Media), innovation and translating technology value into business value with Ken Meyer (Truist), transformational leadership and growth strategy with James Hwang (1Path), and more. Find all TAG Tech Talk episodes HERE.
One of the most influential voices in our community is that of John C. Yates. A pioneer of the technology law field and one of the Most Influential Leaders in Atlanta, John is internationally recognized and is often quoted in major business publications including The Economist, The Wall Street Journal, and the Atlanta Business Chronical. We recently co-authored the article "Growing tech in Atlanta 2021: Accelerating our competitive edge through diversity" discussing what separates Atlanta from other global cities as a top destination for innovation and entrepreneurship. Read the article HERE.
TAG Board Member Romeen Sheth leverages a different form of communication: Twitter. By utilizing this social media platform, Romeen has facilitated great conversations and shared invaluable insights to building a successful business. Check out his account and jump into the conversation at twitter.com/romeensheth.
I invite you all to engage with Georgia's thought leaders at the Georgia Technology Summit on April 28-29. Secure your seat today and join TAG for two days of engaging discussion and networking. Register at https://GeorgiaTechnologySummit.com/attend.
Have a great weekend,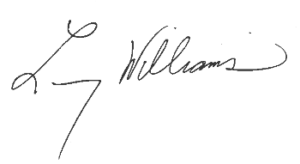 Larry K. Williams
President & CEO, Technology Association of Georgia (TAG)