The job market in Georgia is on the rebound, and it has been for nearly a year. Since unemployment hit its highest rate in April 2020 of 12.5% statewide (BLS), the climb back has been steady and it is relieving to say that unemployment is at 5.1% as of January and approaching pre-pandemic levels quickly.
Companies and organizations have adjusted to our New Normal and are optimistically looking towards Summer 2021. Decreasing unemployment rates, coupled with digital transformations and improved teleworking capabilities, lead me to share that optimism. Additionally, the state is benefiting from new jobs entering the state and by being a hub for some of the fastest growing tech sectors. Compared with the rest of the country, Georgia is experiencing above average growth and increased demand for professionals in information security, software development, data science and analytics, marketing and communications, and digital health. (GA DOL) Furthermore, Georgia will soon be able to realize an influx of technology jobs from giants like Microsoft, Deluxe, and AirBnB that will continue to bolster the state's economy and reduce unemployment. Read more HERE.
For those in our community that are looking for work or workers, I encourage you to utilize to TAG's Job Board at jobs.tagonline.org. Hundreds of technology jobs are posted for you to find your perfect fit. For those looking to hire, TAG offers high visibility options, increased reach potential, and SEO and mobile optimized listings.
Now is the time to help shape Georgia's future STEM workforce. TAG-Ed's summer internship is gearing up and collecting resumes from high school students statewide that are eager to learn more about our technology ecosystem firsthand. Learn more about this program and sign up to host an intern on TAG-Ed's website HERE.
Have a great weekend,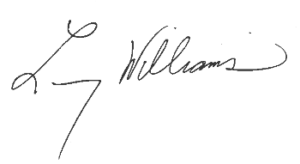 Larry K. Williams
President & CEO, Technology Association of Georgia (TAG)