It seems no matter who you talk with these days getting back to business and gearing up for the Fall in a safe and productive manner is a top priority. There are considerations for our fellow co-workers, friends and children and at TAG we are no different. We are quite excited about our Fall programming and we are committed to provide a safe and healthy environment for educating, influencing and promoting Georgia's technology community.
We have great offerings planned that include our annual TAG-It golf tournament at the exclusive Cherokee Town & Country Club that will allow us to reconnect in person with health and safety as top consideration and world-class virtual events including FinTech South, TAG Digital Health Leadership Summit and Converge.  Our societies are also presenting a great line-up with excellent ways to engage with fellow TAG members.
TAG events enable members and sponsors alike to network, build brand awareness and connect with new customers.  Supporting our community is important to TAG and our events serve this objective.  TAG-It helps support the TAG Education Collaborative for further STEM education opportunities, FinTech South helps connect the future workforce with exciting career paths in FinTech and we'll be addressing social justice at Converge.
Make sure to check out our calendar of Events at www.tagonline.org   Here are some highlights:
Converge – November 10th – 11th
Digital Health Leadership Summit – November 12th
I hope to see you at one or more of these events.
Have a wonderful weekend,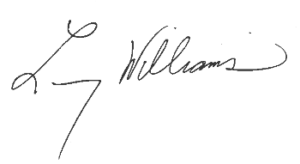 Larry K. Williams
President & CEO