TAG brings together major players across multiple industry verticals through events, professional societies and mentorships, drawing from the breadth and depth of Georgia's vast tech ecosystem and TAG's 30,000+ members to make lasting connections.
This week we brought together trailblazers who are creating a powerful ethos across the technology community to foster the next generation that will drive innovation and Georgia's economy at Converge. We also released 2 new interviews with though leaders James Hwang (CEO, 1Path) and Monika Mueller (SVP Consulting Services, Softensity).
Through TAG Tech Talks, TAG provides a platform for thought leaders in the community to share their insights.  Subscribe to TAG's YouTube playlist to make sure you don't miss new episodes. Available now are discussions ranging from digital transformation to strategy and building values-driven organizations. Tune in now for interviews with Scott Dufour (FLEETCOR) and Todd Boucher (LEDG) and Monday we will feature an episode with Ken Meyer of Truist.
Converge brought leaders from across the technology ecosystem to dive into diversity in Georgia's technology sector. TAG firmly believes that Inclusion Drives Innovation. By providing a platform for thought leaders, we can expand the conversation, share best practices and inspire creative problem solving and innovation. Content from TAG's Converge conference will soon be available on demand – follow us on LinkedIn for the release date!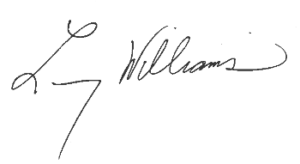 Larry K. Williams
President & CEO