Georgia has much to be proud of as a technology and global innovation leader.  Diversity, equity and inclusion contribute our leadership position. At TAG, we believe that Inclusion Drives Innovation.
We recognize we have much still to do to realize the true equality for all of our community including access to STEM careers and next week we pause to celebrate some of the great things we've accomplished, recognize efforts underway and plan next steps to further create a diverse, equitable and inclusive technology community.
A Brookings Institution study on black and Hispanic under-representation in the technology industry recently found that one in four tech workers in the Atlanta metropolitan area are African-American, significantly more than San Jose, California, where 2.5 percent of the tech workforce is black, and San Francisco, where 6.4 percent of the tech workforce is black.  This diversity in black and brown leaders is a significant strength for Georgia's innovation economy.
Why ATL? Through interviews with African American technology leaders TAG found:
City has resources to develop minority talent
Tech programs at Morehouse and Spelman
Tech incubators
Fortune 500 companies
Community views black contributions as essential to economic success of Atlanta
Next week, on November 9th-10th, TAG will host its annual Converge summit.  The program includes a stellar line up of people with insights and practical information to create inclusive environments that drive innovation and celebrate our leaders and accomplishments.  I'm particularly excited to interview my friend Ralph de la Vega, former Vice-chair of AT&T and President and CEO of AT&T mobility.  He is an iconic leader in Georgia's technology community and has been at the forefront of creating and growing inclusive work environments.
We hope you can join us and lets continue to build a stronger and inclusive community.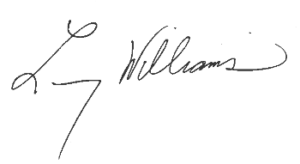 Larry K. Williams
President & CEO