How does a state become a leading innovation ecosystem? It takes a combination of resources from educational institutes, industry, the investment community, government, and non-government organizations. Georgia checks all those boxes and has become global innovation ecosystem as a result.
The combination of resources from each of these contributors creates a collaborative and supportive network for startups and industry leaders alike. Beyond venture capital, resources include such boons as incubators and accelerators, events, incentives for business, access to talent, and industry associations. Members of the ecosystem also have access to tools, funds, support programs, and government incentives that encourage innovation and economic development.
Stemming from the state's impressive university system is the Advanced Technology Development Center (ATDC) at Georgia Tech. A startup incubator, ATDC has garnered global recognition for its ability to cultivate technological entrepreneurship. Providing four types of support through their proven framework, ATDC has helped innovators succeed on both the individual level with 90% of alumni being successful five years after graduating, and statewide where ATDC companies have generated more than $12 billion revenue in Georgia. ATDC also partnered with the Georgia Department of Economic Development (GDEcD) to create "Georgia Innovates," an online tool that connects innovators across the state to technical assistance, business development tools, educational programming, and physical spaces.
The GDEcD understands how important innovation is to Georgia's economy. This department has been instrumental in establishing the Georgia Centers of Innovation (COI). Five centers across the state focus on Georgia's strategic industries: aerospace, energy technology, information technology, logistics, and manufacturing. "COI provides the leading technical industry expertise, research collaborations, and business partnerships to help the state's strategic industries connect, compete and grow." Learn More
The events that support our innovation ecosystem span every industry and range from small networking events to globally renowned conferences. These events afford the opportunity to connect with investors, collaborators, and mentors; learn from industry leaders and peers; and promote businesses and ideas. Venture Atlanta is one such event that started out connecting startups to investors and has grown to now support startups to everything they need to grow and be successful including funding, clients, talent, and more. The Georgia Technology Summit (GTS) is another such annual event that supports Georgia's innovation ecosystem. Bringing together companies from startups to Fortune 500s, GTS is a catalyst for collaboration and networking and is a unique platform for the state's most exciting innovators.
Each year GTS showcases Georgia's Top 40 Innovative Companies and selects ten to present on the mainstage to over 1200 attendees. Past companies recognized include Scientific Games, Centegix, Intercontinental Exchange, FLEETCOR, Prime Revenue, BitPay, Steady, Featurespace, Mobilewalla, Azalea Health, OneTrust, MacStadium, Parkmobile, and Global Payments. Apply today to be considered for Georgia's Top 40 Innovative Companies 2021 class.
Have a great weekend,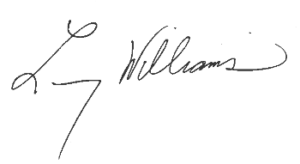 Larry K. Williams
President & CEO, Technology Association of Georgia (TAG)
---
View TAG's 2021-2022 Legislative Policy Priorities HERE.