Developing the workforce of the future is a challenge of global significance. According to Korn Ferry, by 2030, more than 85 million jobs worldwide could go unfilled because there aren't enough skilled people to take them.
At TAG, we help members navigate the skilled workforce challenge, and we've had an active year to date on this front. Our Georgia Technology Summit took place in April, and Fintech South was in June. Along with these big virtual events, we had a full slate of trainings, educational programs, society meetings, networking opportunities, scholarships awarded, along with other programs that create value for our members.
So what's next? Below are a few upskilling programs and networking opportunities planned for the back half of 2021.
As we move into the third quarter, we remain laser-focused on helping members continue to upskill their organizations while preparing technology leaders for the innovation economy of the future. Thank you for your continued participation in TAG programs during this extraordinary year and for everything you do for our technology community.
Have a great weekend,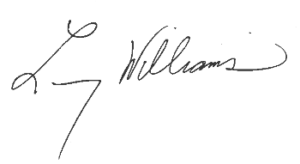 Larry K. Williams
President and CEO, Technology Association of Georgia (TAG)