An important part of a successful technology company is the ability to motivate and mobilize an effective sales force.  Technical sales requires both the depth of knowledge in products and services being sold as well as a person skilled in the art of sales.  The TAG Sales Leadership Society serves executive sales management professionals and sales operations leaders in the Georgia Technology Community.  The Society creates and cultivates a community of resources and relationships for sales leaders and sales operations professionals to collaborate, learn, discover and leverage significant trends, enabling them to best navigate complex business challenges that are impacting sales organizations.
The Society has also been a leader in promoting the next generation of sales leaders boasting over 80 mentorships each year.  The mentorship facilitates exchanges that promote meaningful outcomes for both Mentees and Mentors and foster a greater sense of community ownership for making Atlanta Metro and Georgia the premier destination for sales leadership.
Coming up on November 5, the 4th Annual TAG Sales Leadership Awards recognizes high performing local technology sales leaders that embody the ideals of servant oriented leadership and innovation. This is an annual event where metro community leaders come together to celebrate and recognize individual excellence in the sales leadership in Atlanta.
I applaud the TAG Sales Leadership Society for their commitment to technology sales leadership in Georgia.
I look forward to seeing you there.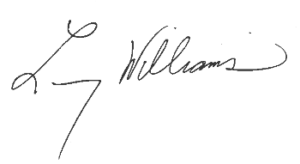 Larry K. Williams
President & CEO