This week we say farewell to great civil rights leader – a true champion for social justice and equality.
John Lewis was a caring and persevering man willing to put his life on the line to achieve equality for black and brown people.  Freedom is the most noble of causes – a cause that should be honored and cherished.
While we recognize Lewis's great achievements, we know that the struggle continues.  We can do better and there is not a better example of leadership to follow.  At TAG, we take this time to say farewell to Congressman John Robert Lewis – a life well lived.   All of us must continue his work.
Regards,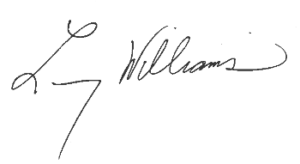 Larry K. Williams
President & CEO