Artificial Intelligence has untapped potential to open opportunities for minorities
Earlier this month, I had the privilege of moderating a fascinating panel on Artificial Intelligence, or AI.
If you think AI seems a bit futuristic for your immediate business concerns, I suggest you reconsider. I left our conversation convinced AI is something that should be top of mind for most every TAG member, especially those committed to competing successfully in today's turbulent innovation economy.
The AI panel was part of the Georgia Minority Supplier Development Council Business Opportunity Exchange, which is dedicated to creating minority jobs. That objective aligns perfectly with TAG's efforts to advance social justice and equity in the technology community and innovation economy. Thanks to Stacey Key, president of the GMSDC, for hosting this distinguished panel and inviting me to participate and engage on the important issue of elevating opportunity for minorities in the exciting realm of AI.
According to a recent PWC report, 67% of executives believe AI will help people and machines work together to improve operations. How? AI unleashes the tremendous potential to combine artificial and human intelligence.
Our two panelists did a fantastic job explaining how AI works in business and why it's becoming more prevalent in everyday operations. Both have tons of practical experience with AI. Justin Dawkins is a full-stack software developer and entrepreneur with over 15 years of marketing and technology experience. He worked with the email marketing services startup, SilverPop, and contributed to digital marketing success at UPS, General Mills, and Honda USA.
Greg Brown is VP of the Advanced Technology Group leveraging Emerging Technology to support the UPS vision for a Global Smart Logistics Network. His areas of focus include Data-Driven Decisions, Autonomous Systems, Robotics/Automation, and Sensors and IoT.
We hear about tech giants like Google and Amazon leading the way with AI. That's because they have tremendous amounts of data to fuel AI platforms and seemingly unlimited budgets to deploy solutions.
How can TAG members without huge budgets deploy AI effectively? Brown and Dawkins advise, start by identifying problems you want to solve and goals you want to achieve. Be open to experimenting, keeping in mind AI excels in three areas:
Customer/employee engagement (chatbots for support and recommendations)
Data Analysis (forecasting and optimization)
Automating processes (both digital and robotic process automation)
It's also a good idea to research technologies available to see what you can buy versus build and to take small steps on your AI journey.
AI is a topic of growing interest to TAG as we continue our mission to fuel the innovation economy. Earlier in May, TAG Data Science & Analytics hosted an event on Explainable AI.
Georgia Tech research scientist Dr. Chaz Lever moderated a panel with leaders from industry, academia and government on ways to integrate AI into practical workflows. Watch a video of the full conversation.
Don't miss our upcoming AI programs. On June 9, TAG is partnering with CertNexus to offer "Artificial Intelligence for Business Professionals" at a discount to TAG members.
I look forward to expanding our partnership with GMSDC. As we continue efforts to open opportunities for minority businesses, we'll also pursue more connections with organizations that help our members understand and leverage the awesome and fast-changing potential of AI.
Have a great weekend,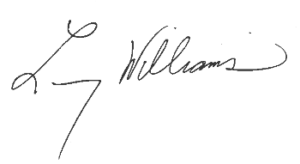 Larry K. Williams
President & CEO, Technology Association of Georgia (TAG)