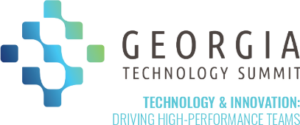 ATLANTA (March 8, 2023) – The Technology Association of Georgia (TAG) today announced Rob Thomas, Senior Vice President Software and Chief Commercial Officer of the International Business Machines Corporation (IBM), as the first keynote speaker for the upcoming Georgia Technology Summit.
Rob leads IBM's software business, including product design, product development, and business development. In addition, Rob has global responsibility for IBM revenue and profit, including worldwide sales, strategic partnerships and ecosystem.
Rob has held several leadership roles across IBM, most recently as Senior Vice President of IBM Global Markets where he was responsible for IBM's revenue, profit, business development and client success worldwide and prior to that as Senior Vice President, Cloud and Data Platform in IBM Software.  Rob has overseen numerous acquisitions by the firm, representing approximately $7 billion in transaction value.
In his over 20 years in IBM, Rob has held roles in IBM Consulting, IBM Microelectronics, and IBM Software, including two years living in Tokyo, Japan.  In 2007, Rob joined IBM's software business, focused on data and analytics. He held a variety of roles, leading IBM's transition from core databases to delivering broader analytical capabilities, investing in open source, and eventually artificial intelligence.
Rob's opening keynote, "AI for Business," will set the stage for this year's theme of Technology and Innovation: Driving High-Performance Teams. The roster of speakers includes many prominent Georgia technology practitioners and thought leaders.
Georgia Technology Summit will take place on May 3, 2023, at the Georgia World Congress Center. Companies interested in sponsoring Georgia Technology Summit can contact Vince DeSilva at vince@tagonline.org.
For more information, please visit www.georgiatechnologysummit.com.
About the Technology Association of Georgia (TAG)
TAG drives innovation among Georgia's technology community, inspires tech leaders, and fosters inclusivity through four foundational pillars: connect, promote, influence and educate.
TAG serves more than 30,000 members statewide through regional chapters in Metro Atlanta, Augusta, Columbus, Macon/Middle Georgia, and Savannah. TAG hosts more than 100 events each year and serves as an umbrella organization for 20 professional societies.
TAG provides networking and educational programs; celebrates Georgia's technology leaders and companies, and advocates for legislative action that enhances the state's economic climate for technology.
Additionally, the TAG Education Collaborative (TAG-Ed) focuses on helping science, technology, engineering and math (STEM) education initiatives thrive.
For more information visit the TAG website at www.tagonline.org. To learn about the TAG-Ed Collaborative visit www.tagedonline.org.