A workforce-centered conference, focusing on diversity, equity, and inclusion in the technology workplace
ATLANTA (September 27, 2022) – Converge, TAG's annual conference centered on inclusive practices for the technology workforce in Georgia, is returning to a live stage to discuss how inclusion is driving innovation in the Georgia economy. This year, Converge will be held at the Atlanta Buckhead Marriott hotel on December 1st, with the discussion centered on this year's theme of Transform, Advance, Grow. Additionally, TAG will present the 2022 DE&I Awards in the following categories: DE&I Tech Impact Leader of the Year; Emerging DE&I Tech Leader; and Inclusion Technology Leadership.
Produced by the Technology Association of Georgia (TAG), Converge 2022 brings together 300+ Georgia technology professionals and more than 40 speakers to discuss the trends, insights, and future of the workplace as they relate to practices involving diversity, equity, and inclusion (DE&I). This conference also features the annual Diversity, Equity, and Inclusion Leadership Awards, which celebrate and recognize Georgia organizations and leaders implementing strong inclusive programs and initiatives.
This year's conference will be headlined by keynote speaker Stephanie Stuckey, CEO of Stuckey's Corporation – the highway oasis known for its pecan log rolls and kitschy souvenirs. A former Georgia state representative, practicing lawyer, and Director of Sustainability for Georgia, Stephanie has served as CEO of Stuckey's Corporation since 2019. Stephanie's achievements include being named one of the Most Admired CEOs of 2022 by the Atlanta Business Chronicle, 100 Most Influential Georgians by Georgia Trend Magazine and a graduate of Leadership Atlanta.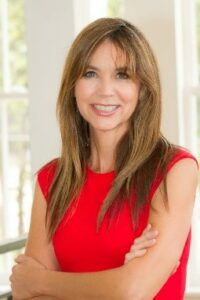 "I'm honored to be a part of this year's TAG Converge conference," said Stephanie Stuckey, CEO of Stuckey's Corporation. "This year's theme of Transform, Advance, Grow is especially relevant in today's work environment, and I'm excited to share my experiences as they relate to Georgia business."
With well-rounded panels speaking on the most prominent workforce and DE&I topics, this year's breakout sessions are as follows:
TRANSFORM
Inclusive Workplace​s
Belonging Equals Reducing Attrition and Increasing Retention
Taking a Stand on DE&I (40 ideas in 40 minutes from the audience)
ADVANCE
Purpose Driven Leadership​
AI: Awareness and Prevention of Bias in Technology​
Training and Technology Trend Needs Affecting the Workforce​
GROW
Driving DEI with Data​
What's Next for DE&I – How to get ready for it​
Talent Acquisition: Creating Your Organization's Strategy​
"Innovation in Georgia technology is not possible without inclusive decisions that create positive, lasting change," said Larry Williams, President and CEO of TAG. "Converge 2022 is a highly-anticipated event for Georgia professionals to gain a better understanding of the technology industry trends we see today to create a more diverse, equitable, and inclusive workforce for tomorrow."
For more information on sponsoring or attending Converge, please visit www.convergetag.com.
---
About the Technology Association of Georgia (TAG)
TAG's mission is to Connect, Promote, Influence and Educate Georgia's technology ecosystem to advance the innovation economy.  Through those four foundational strategies TAG serves the technology community, helping to support, grow and ignite tech leaders, companies and the overall Georgia economy.
TAG serves more than 30,000 members statewide through regional chapters in Metro Atlanta, Augusta, Columbus, Macon/Middle Georgia, and Savannah. TAG hosts more than 150 events each year and serves as an umbrella organization for 26 professional societies.
TAG provides networking and educational programs; celebrates Georgia's technology leaders and companies, and advocates for legislative action that enhances the state's economic climate for technology.
Additionally, the TAG Education Collaborative (TAG-Ed) focuses on helping science, technology, engineering and math (STEM) education initiatives thrive.
For more information visit the TAG website at www.tagonline.org. To learn about the TAG-Ed Collaborative visit www.tagedonline.org.