ATLANTA – Feb. 18, 2021 – With a flurry of new space investment and focus on new next-generation Low Earth Orbit satellites, it's never been a more exciting time to enter the space and satellite industry. Young professionals looking to the stars need look no further than the Southeast — from the Florida Space Coast to Rocket City in Huntsville, Alabama, to Atlanta, home to satellite broadcasting giant CNN and a host of aerospace and satellite firms as well as top engineering schools.
As part of Engineers Week, the Southeast Chapter of Space and Satellite Society International (SSPI-SE), Critical Components, Inc. and the Infrastructure Society of the Technology Association of Georgia (TAG) will host "Starting a Career in the Space Industry,"  a free virtual panel featuring expert advice for today's high school and college grads looking to work in the fast-growing space and satellite sector. The live event will be held Wednesday, Feb. 24 starting at 5:30 p.m.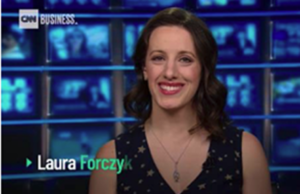 Featured panel speaker includes  Dr. Laura Forczyk,  a space career coach, president of Astralytical Consulting and author of Rise of the Space Age Millennials (2020), her book featuring voices of space students and professionals born in the 1980s and 1990s on what inspires them to pursue careers in space.
"This event will offer practical advice for young people interested in how they can position themselves for successful careers in the space and satellite field, with additional insight from Dr. Forczyk, who has a pulse on how space is inspiring the millennial generation," said Steve Marlowe, president of J S Marlowe Consulting in Atlanta, who will moderate the panel.
Rounding out the panel are employers from several commerical satellite operator,  infrastructure and hardware companies throughout the Southeast: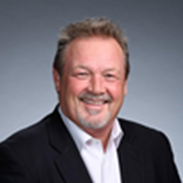 David Horton, a veteran of the satcom connectivity market and CEO of NXT Communications Corp. (NXTCOMM), a fast-growing antenna company serving the satcom mobile connectivity market that has opened a new antenna test and production facility in Cherokee County, Georgia.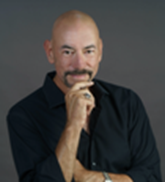 Douglas Clayton, Senior VP, Human Capital Americas & Leadership Development, SES Americom, a world-leading satellite operator with a fleet of more than 50 geostationaary satellites and 20 medium-earth orbit satellites.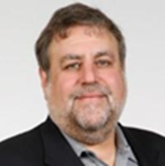 Jack Linder, SSPI-SE VP of Education/STEM volunteer, and President, Jack Linder Consulting, who brings over 35 years of engineering and project management expertise in broadcast and satellite technology.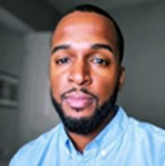 Christian Adams. Director, Business Development, Microspace Communications Corp., an enterprise communications network provider, who seeks to inject new life and excitement around satellite when companies are considering their network infrastructure, but often overlook satellite as a viable option.
The webinar is free but has limited space. SSPI will raffle an autographed copy of Rise of the Space Age Millennials to one lucky registrant. Members and non-members can register via EventBrite.
---
About SSPI
SSPI is the industry's largest, most international and cross-disciplinary network of individuals and companies.  It is where the people of space and satellite do business, from new hires to seasoned executives, in startups on the launch pad and mature companies with billions in revenue.
SSPI's Southeast Chapter (SSPI-SE) serves the Southeastern region of the United States, including eight states, Georgia, the Carolinas, Florida, Alabama, Tennessee, Mississippi, and Louisiana. Atlanta is a hub for the cable TV industry, media and telecoms industries and allied satcom product and service providers, in addition to being home for technical facilities for two major satellite operators, Intelsat and Viasat. Learn more at https://southeast.sspi.org.
About TAG Infrastructure Society
The Technology Association of Georgia Infrastructure Society's mission is to expose the rich infrastructure in Georgia enabling our state to lead in many areas of technology. Transportation, Power, Water, Data Centers and Fiber infrastructure, along with the services which are enabled by these resources, make Georgia the logical choice for the next high-tech industry destination. Learn more at https://www.tagonline.org/societies/infrastructure/.
About Critical Components, Inc.
Critical Components, Inc. (CCI) supplies critical power solutions for entire networks and facilities — from battery back-ups to powering full-scale data centers. CCI's  goal is to become the preferred power and mechanical quality equipment provider in our market areas.  Learn more at https://www.criticalcomponents.net/.