Kabbage's co-founders will be honored at Fintech South, June 14-15 at Georgia's World Congress Center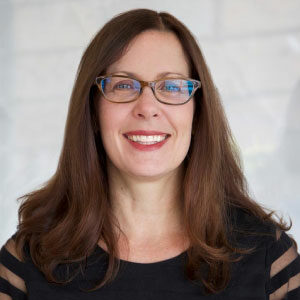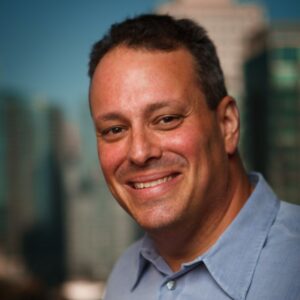 ATLANTA (May 16, 2022) – The Technology Association of Georgia today announced that Kathryn Petralia and Rob Frohwein, co-founders of the small business lending platform Kabbage, have been named recipients of 2022's Georgia Fintech Hall of Fame award. They will receive the honor and share their reflections in a moderated conversation on the Main Stage at Fintech South, which takes place June 14-15 at the Georgia World Congress Center in downtown Atlanta.
Along with Marc Gorlin, Petralia and Frohwein founded Kabbage in Atlanta in 2009, in the shadow of the Great Recession, building the first fully automated small business lending system and enabling small business owners to access capital within seven minutes of visiting its website.
"On behalf of TAG, I want to congratulate Kathryn and Rob for being honored as this year's Fintech Hall of Fame Award honorees," said Larry K. Williams, President and CEO of TAG. "As pioneers in the Georgia technology ecosystem, their invaluable contributions to the small business community have made a tremendous impact for so many seeking to offer goods and services in Georgia's marketplace and beyond."
Over its history, Kabbage served nearly half a million US small businesses, funding over $16 billion in loans.  During the pandemic alone, Kabbage served 270,000 small businesses, extended $7 billion in capital and is estimated to have saved nearly one million small business jobs. Kabbage expanded the platform in 2019 and 2020 to meet a full suite of cash flow needs for small businesses including banking services, payments and credit cards. American Express acquired the firm in late 2020 and continues to offer its cash flow technology solutions to millions of US small businesses.
From its bootstrap beginnings- it took nearly a year to secure their first $500,000 of capital- Kabbage went on to raise $400 million in primary equity capital and billions in debt financing. It also received dozens of awards, including spots on the CNBC Disruptor 50 and Forbes Fintech 50 as well as being named a Best Place to Work by Fortune, Inc., the Atlanta Business Chronicle and Glassdoor. Kathryn and Rob are named inventors on a dozen U.S. patents related to Kabbage's technology.
The Fintech Society of the Technology Association of Georgia has honored Georgia Fintech innovators for twelve years, recognizing industry pioneers whose achievements made a lasting impact on Georgia's thriving fintech ecosystem.
Fintech South, the southeast's largest event dedicated to financial innovation, is a global exchange of insights, innovations and trends fueling the financial technology of today and tomorrow. The 2022 in-person event will bring together more than 1,500 senior leaders from across the fintech ecosystem.
For information on tickets and sponsorships, visit www.fintechsouth.com.
---
About the Technology Association of Georgia (TAG)
TAG's mission is to Connect, Promote, Influence and Educate Georgia's technology ecosystem to advance the innovation economy.  Through these four foundational strategies TAG serves the technology community, helping to support, grow and ignite tech leaders, companies and the overall Georgia economy.
TAG serves more than 30,000 members statewide through regional chapters in Metro Atlanta, Augusta, Columbus, Macon/Middle Georgia, and Savannah. TAG hosts more than 150 events each year and serves as an umbrella organization for 26 professional societies.
TAG provides networking and educational programs; celebrates Georgia's technology leaders and companies, and advocates for legislative action that enhances the state's economic climate for technology.
For more information visit the TAG website at www.tagonline.org. To learn about the TAG-Ed Collaborative visit www.tagedonline.org.