Atlanta, GA – February 25, 2020 – Georgia-based Envistacom, LLC, opened a new research and development center in Frederick, MD with a strong focus on advancing Envistacom's Transport Virtualization Ecosystem technology. The R&D Center opened its doors on February 17th and will host an official grand opening ceremony and celebration in the summer of 2020.
Envistacom's new facility will support the development and productization of cutting-edge high-speed processing hardware and software applications using heterogeneous high-performance computing (HPC) architectures. The resulting solutions will provide increased agility and resilience for satellite and tactical radio networks using high-level programming languages to create symbol accurate digital signal processing waveform applications traditionally developed on FPGAs or ASICs with low level hardware descriptive languages. Virtualized waveforms application running on HPC platforms are targeted for deployment in the cloud, private data center, satellite teleport, cellular tower, or embedded tactical applications.
The new office space is centrally located in Maryland between Pennsylvania, Virginia, West Virginia, and Washington, D.C. making it an ideal location for access by our customers as well as for attracting top talent. During the Satellite 2020 conference in March, Envistacom will demonstrate its recent technology advances including our innovative transport virtualization capabilities developed at this facility.
"Our newly established R&D Center in Frederick, MD strengthens Envistacom's posture as world-class innovator in the mission-critical technology space," said Alan Carson, President of Envistacom. "We are excited to bring new high-technology jobs to the Frederick, MD area and equally excited about the benefits of our waveform virtualization technology being developed by our team in Frederick", added Carson.
Envistacom plans to expand its current Frederick-based staff from 10 employees to 50+ over the next 18 to 24 months; the size of the facility allows for further growth in the future. Recruitment efforts for a variety of skill levels from interns to experienced engineers, including both electrical and computer engineering, computer science and other technical disciplines will take place at the numerous colleges and universities on the east coast. Seasoned professionals who seek new challenges in this industry and to work for an innovative, fast-growing company will also enjoy working in the local thriving community.
"We are pleased to welcome Envistacom to Frederick County," said Frederick County Executive Jan Gardner. "Their new research facility will deliver high-tech, innovative jobs to our community. We look forward to helping Envistacom grow. Frederick County is a great place to do business." According to Helen Propheter, Executive Director, Economic and Workforce Development, "We are thrilled that Envistacom chose Frederick for their R&D Center. Frederick has the business advantages and supportive environment for tech companies to grow and succeed."
Envistacom has additional R&D and Innovation Centers in Atlanta, Georgia where the company was identified as a leading technologist by the Technology Association of Georgia. The company also operates in several other U.S. locations and in more than 10 countries.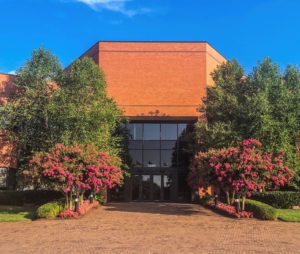 ---
About Envistacom, LLC
Headquartered in Atlanta, GA, Envistacom provides communications, cyber and intelligence operations solutions to the U.S. DoD and coalition partners in the aerospace, defense, and intelligence communities. Customers rely on Envistacom for rapid-response, secure technology solutions and subject-matter expertise to support mission critical operations. With an elite team of former military leaders and domain experts located around the world, and multiple indefinite delivery, indefinite quantity (IDIQ) contract vehicles worth over $62 billion, Envistacom is a trusted partner in protecting military, civilians and critical infrastructure around the world. Envistacom is a Disadvantaged Woman Owned Small Business (DWOSB). For more information on solutions or contract vehicles, please visit www.envistacom.com, and follow @Envistacom on Facebook, Twitter, LinkedIn and YouTube.