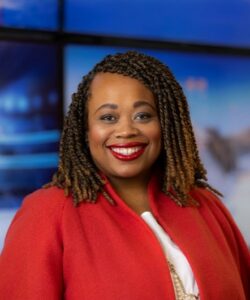 ATLANTA – Comcast has announced the appointment of Toni Murphy as its new Senior Vice President of Sales & Marketing at its Central Division Headquarters in Atlanta, Georgia. In this role, Murphy will lead the Division's sales and marketing functions, including overseeing brand and product marketing, sales and customer retention strategies for Comcast's largest operating Division that spans 12 states.
"Toni is a widely respected marketing innovator, business executive and community leader with deep expertise in elevating the Comcast brand," said Comcast Central Division President Christine Whitaker. "Her experience in shaping successful campaigns and teams will continue to play a pivotal role in strengthening Comcast's ability to connect millions of people to the best in Internet, entertainment, voice, mobile, and home management."
An accomplished executive with more than 15 years of financial, strategic planning and operational experience, Murphy has held multiple leadership positions at Comcast. Most recently, Murphy served as the Senior Vice President of the Keystone Region, where she led the operational, strategic and financial performance of the four-state region. Murphy has also served as the Vice President of Sales & Marketing for the Keystone Region, Vice President of Comcast Business, as well as the Vice President of Project Management Office & Customer Experience. Prior to joining Comcast, Toni worked in private equity at The Gores Group in investment banking at UBS Investment Bank.
Murphy holds a Bachelor of Arts in French and economics from Princeton University and has also served on several nonprofit boards. She was named a Woman of Distinction for Girl Scouts Western Pennsylvania, received the National Association of Multi-Ethnicity in Communications (NAMIC) 2021 Luminary Award and was featured twice on the Pittsburgh Business Times' Power 100 list.
---
About Comcast Corporation
Comcast Corporation (Nasdaq: CMCSA) is a global media and technology company that connects people to moments that matter. We are principally focused on broadband, aggregation, and streaming with over 57 million customer relationships across the United States and Europe. We deliver broadband, wireless, and video through our Xfinity, Comcast Business, and Sky brands; create, distribute, and stream leading entertainment, sports, and news through Universal Filmed Entertainment Group, Universal Studio Group, Sky Studios, the NBC and Telemundo broadcast networks, Peacock, NBC News, NBC Sports, Sky News, and Sky Sports; and provide memorable experiences at Universal Parks and Resorts in the United States and Asia. Visit www.comcastcorporation.com for more information.