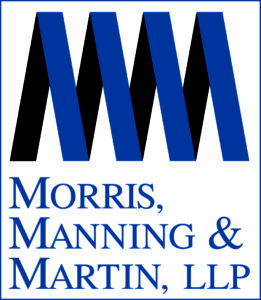 Atlanta (Sept. 12, 2022) – Ann McDonald, Director of Business Development in the Corporate Technology Group at Morris, Manning & Martin (MMM) law firm has been selected chair of the Corporate Development Society of the Technology Association of Georgia (TAG). Her term runs through 2023.
The Corporate Development Society is a forum where corporate and tech thought leaders discuss current insights and best practices to increase company value and market effectiveness. The Society was created by senior industry leaders from IBM Corporation and MMM. McDonald served previously on the board of the Society for several years and has been a key player in the Atlanta tech community for over 15 years. MMM Partner Alex Scharyj is also on the board.
"I'm honored to be chairing the Corporate Development Society, which is one of the most interesting and important groups in TAG," said McDonald. "My goals include expanding our member participation and scheduling dynamic programs with leading company executives."
McDonald has a reputation as a supporter of tech entrepreneurs and as a respected leader in the TAG community.
"Through her active involvement in Atlanta for over a decade, Ann has developed unique contacts with tech and corporate development leaders," commented John Yates, chair of the Technology practice at MMM. "Ann is the perfect leader of this Society given her unique connections and her valued role among entrepreneurs in the community."
The Corporate Development Society's annual CXO Signature event with ParkMobile CEO Jeff Perkins will be held on Thursday, November 10th from 7:30 a.m. to 9:00 a.m. EasyPark Group CEO Cameron Clayton will moderate the panel, which will also include the ParkMobile leadership team.
Previous Society programs have included corporate development executives with IBM, AT&T, Secureworks, The Weather Company, HP Ventures, UPS, Sprint and Earthlink.
McDonald is also on the TAG Fintech Society and Southeastern Software Association boards. In addition to TAG, she is active with the Atlanta Technology Angels, Tech Executives Roundtable, and Venture Atlanta through her role at MMM.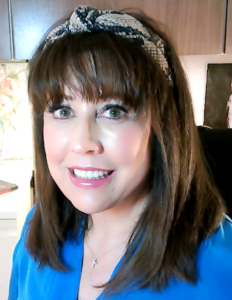 ---
About Morris, Manning & Martin LLP
Morris, Manning & Martin (www.mmmlaw.com) is an Am Law 200 law firm with national and international reach. We combine market-leading legal expertise with value-added services to maximize the growth and valuation of our technology clients. MMM enjoys national prominence for its technology, corporate, litigation, healthcare, intellectual property, real estate, capital markets, environmental, international trade, and insurance practices. MMM has offices in Atlanta, Raleigh-Durham, Savannah and Washington, D.C.