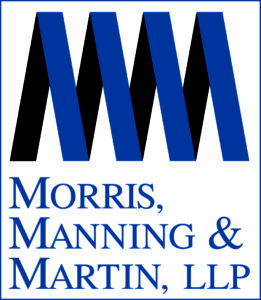 Twenty-one clients of Morris, Manning & Martin, LLP's Corporate Technology Group have been accepted for Venture Atlanta – one of the nation's most prestigious venture capital conferences. Of a record 500 applicants from across the Southern U.S., only 85 companies made the cut to present or be showcased. This means MMM represents roughly one-quarter of the companies accepted.
"We're extremely proud of these companies; with a record number of applications this year, these companies have already set themselves apart by making the cut," said MMM Corporate Technology Partner Nick Foreste. "Their selection means they will receive top-tier networking opportunities both at the conference and after – plus coaching and other valuable services to help bolster visibility and accelerate growth," added Foreste, who co-chairs the Selection Committee.
Now celebrating its 15th year, Venture Atlanta will be held Wednesday, October 19 and Thursday, October 20 at The Woodruff Arts Center and Atlanta Symphony Hall. Conference organizers divide the companies into three categories: Seed-Stage Showcase, Early-Stage Venture and Growth-Stage. Each selected company gets positive exposure, a free press kit and social media coverage. Early- and Growth-Stage companies will pitch their companies live to hundreds of investors and business leaders from the Symphony Hall stage. Showcase companies have a 90-minute session to connect with investors.
The selected clients, and their categories, include:
Seed-Stage Showcase
CareWork
F3TCH
FlowPath
Flyp Financial
myFloc
One Donation Inc.
Presso
Early-Stage
EcoMap
Kayhan Space
Mitivate
Omedym
Rali
SemiCab
Growth-Stage
Everyware Worldwide, Inc.
Lucid Drone Technologies, Inc.
motionworks
Netsoft Holdings, LLC a.k.a. Hubstaff
OneRail
Rippleworx, Inc.
VIVA Finance
Yellow Card
Venture Atlanta has helped entrepreneurs raise $6.5 billion in funding to date. This resulted in $17 billion in successful exits. For more information, visit www.ventureatlanta.org.
---
About Morris, Manning & Martin, LLP
Morris, Manning & Martin (www.mmmlaw.com) is an Am Law 200 law firm with national and international reach. We combine market-leading legal expertise with value-added services to maximize the growth and valuation of our clients. MMM enjoys national prominence for its technology, corporate, litigation, healthcare, intellectual property, real estate, capital markets, environmental, international trade, and insurance practices. MMM has offices in Atlanta, Raleigh-Durham, Savannah and Washington, D.C.