Coming out of the pandemic, financial technology is moving into an exciting new phase of growth, opportunity and risk. Let's call this turbulent era Fintech 3.0.
From June 22 to 24, hundreds of the most innovative businesses in digital payments will gather virtually at Fintech South, hosted by the Technology Association of Georgia (TAG). They'll fuel innovation in payments, an industry that has become increasingly important in Atlanta and globally, wherever money changes hands. Also, TAG will unveil a Fintech ecosystem report on this important industry and its impact on the innovation economy.
During Fintech South, we'll talk about the rapid evolution of payments. Here's how I think about it. Fintech 1.0 started decades ago with the transition from paper checks to electronic payments, in both commercial and consumer transactions. The Federal Reserve Retail Payments Office, based at the Atlanta Fed, guided the electronification of the U.S. payments system during the 1990s and 2000s. Because so many businesses in Georgia were involved in electronic payments, Atlanta emerged as transaction alley.
Fintech 2.0 began with the integration of dynamic web and mobile technologies into the payments process. Convenient and fast methods of payment were vital to the growth of e-commerce. Companies that could enable transactions safely and seamlessly proved successful. The more recent emergence of blockchain technologies, underpinning cryptocurrencies, opened the door to exciting new innovations in Fintech 2.0.
Fintech 3.0 took hold during the pandemic. Businesses had to digitize or die, and the growth of e-commerce accelerated. The circulation of cash plummeted, and contactless electronic payments became essential for merchants during the lockdown. Reducing friction in payments became the name of the game. Consumer card spending increased 15.4% in 2020, according to Verisk Financial.
With the dominance of friction-free, interconnected digital payments, the threat of cyberattacks has increased. This topic is a major concern for our 30,000 TAG members. Security will remain absolutely paramount as fintech evolves further. TAG leads efforts to improve cybersecurity through our close ties with the National Technology Security Coalition We're laser-focused this year on educating members on the Biden Administration's executive order hardening cyber defenses.
All of these pressing issues and more will be on the agenda at Fintech South. Two years ago, Fintech South took place at Atlanta's Mercedes-Benz Stadium. This year, the conference is virtual. In this format, we're able to extend our reach globally. Fintech South offers more than 40 hours of provocative content, over 300 speakers, AI-powered networking, and more than 50 sponsors.
Why host this event in Atlanta? In many ways, Atlanta is the center of the Fintech universe–not only during the three days of Fintech South but also geographically year-round. There are more than 200 fintech companies in the state employing more than 39,000 people. Moreover, about 70 percent of traditional payments and 80 percent of commercial crypto-currency transactions take place in Georgia.
The state's important role in payments will no doubt continue as leading businesses convene virtually at Fintech South and TAG carries on with its work to fuel the innovation economy.
Have a great weekend,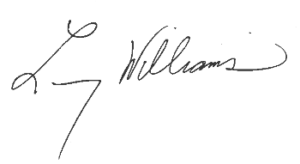 Larry K. Williams
President and CEO, Technology Association of Georgia (TAG)