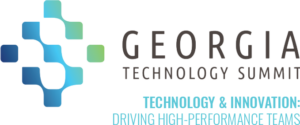 ATLANTA (Jan. 13, 2023) – The Technology Association of Georgia (TAG) is issuing a call for speakers and sponsors for the Georgia Technology Summit, taking place on May 3rd, 2023, at the Georgia World Congress Center. The theme for GTS 2023, Technology and Innovation: Driving High-Performance Teams, will bring together leaders and figures in sports, including athletes and coaches, as well as business leaders to address how teams create amazing customer experiences.
Representing over 350 companies and 1000 technology practitioners, the Georgia Technology Summit (GTS) is Georgia's premier event highlighting the leaders and innovations driving the state's community and economy. GTS provides an opportunity to learn, meet and immerse with decision-makers, entrepreneurs, and professionals shaping the future of technology in the state, in the U.S., and globally.
Together, these thought leaders will discuss the state of Georgia's technology sector, the biggest changes in 2022, and the expectations of the year to come.
GTS 2023 will feature up to 12 content sessions, one renowned keynote speaker, and the annual Top 40/10 Most Innovative Companies list. Discussion topics will tentatively include the following subjects, with more to come:
Leadership – high-performance teams are built using Technology and Innovation
Data Rules – How quantum computing is changing the game
Cybersecurity – sports organizations becoming an increased target for attackers
Artificial Intelligence & Machine Learning – organizations using sports applications to gather data to improve every area of their operations
Metaverse – media and the evolving fan experience
Diversity, ESG – engaging diverse audiences
Workforce – talent beyond the athlete
Medical Advancements – technologies that can anticipate and prevent sports-related injuries and improve rehabilitation
Call for Content | Sponsorship Opportunities
For those interested in speaking at Georgia Technology Summit 2023, fill out the speaker application form available here.
For those interested in sponsoring GTS, contact Vince DeSilva (vince@tagonline.org).
To learn more about Georgia Technology Summit, visit www.georgiatechnologysummit.com. Follow the conversation on Twitter through the hashtag #GTS2023.
---
About the Technology Association of Georgia (TAG)
TAG drives innovation among Georgia's technology community, inspires tech leaders, and fosters inclusivity through four foundational pillars: connect, promote, influence and educate.
TAG serves more than 30,000 members statewide through regional chapters in Metro Atlanta, Augusta, Columbus, Macon/Middle Georgia, and Savannah. TAG hosts more than 100 events each year and serves as an umbrella organization for 21 professional societies.
TAG provides networking and educational programs; celebrates Georgia's technology leaders and companies, and advocates for legislative action that enhances the state's economic climate for technology.
Additionally, the TAG Education Collaborative (TAG-Ed) focuses on helping science, technology, engineering and math (STEM) education initiatives thrive.
For more information visit the TAG website at www.tagonline.org. To learn about the TAG-Ed Collaborative visit www.tagedonline.org.