TAG Southeastern Software Association (SSA) is one of the country's premier networking and professional development organizations for high-tech and software professionals. TAG SSA presents nationally-known speakers, selected for their ability to help executives, managers and entrepreneurs grow their businesses.
Participating at SSA events is a valuable way for members to advance their careers and meet potential business partners. SSA is one of the South's oldest technology organizations and was the largest of TAG's three founding organizations, along with WIT and B&TA in 1998. The SSA Board of Directors is a who's who of Atlanta technology companies and executives, and membership encompasses the dynamic diversity of software companies doing business in Georgia.
The mission of TAG Southeastern Software Association is to be the leading resource for software and information technology executives and professionals to connect and develop business opportunities. We strive to be the catalyst that helps to drive economic growth of the software and information technology industry by attracting and supporting the advancement of innovative companies, talent and capital in the region. We provide our members with superior networking, personal, professional and business development opportunities by connecting industry leaders, innovators and professionals throughout Georgia and the Southeast.
TAG Southeastern Software Association members include corporate technology leaders, executives and professionals of established software and information technology firms, entrepreneurs, start-up business owners, venture capital and private equity firms, service companies and independent consultants supporting the software and information technology community.
New… Now… Next…
Southeastern Software Association events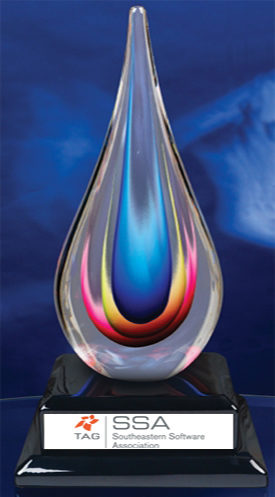 SSA Impact Awards
Each year the SSA Impact Awards recognize companies and their teams who have demonstrated outstanding leadership in bringing new technology solutions to the market. The winners have built outstanding software solutions that deliver a significantly positive impact on both their customers and business community.
See the 2019 Award Winners
Recent Southeastern Software Association News
Stay connected with the latest news, events, and community announcements
Sign up for TAG emails today!
Subscribe