About TAG Infrastructure Talks
The TAG Infrastructure Talks Podcast brings business leaders, innovators, technologists, regulators, and other industry experts together to discuss and explore key issues and opportunities in the infrastructure industry (transportation, water, power, data centers, connectivity, and smart infrastructure).
Join host Alan Poole, partner at Troutman Pepper, for a monthly series of conversations about everything from the recent historical federal infrastructure funding to smart cities and other groundbreaking technologies that depend on the infrastructure industry and make Georgia a technology and industry hotspot.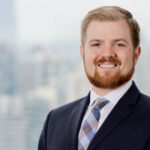 Alan Poole
Host, TAG Infrastructure Talks
Partner, Troutman Pepper
Follow Alan on LinkedIn
Episode 5: Broadband Funding in Georgia with Jessica Simmons of the Georgia Technology Authority
In this episode of the TAG Infrastructure Talk podcast, Troutman Pepper Partner Alan Poole discusses the past, present, and future of broadband funding and deployment in Georgia with Jessica Simmons, deputy Chief Information Officer for Broadband and Special Projects for the Georgia Technology Authority. Topics include:
The major funding sources for broadband now and in the future, with a focus on the Broadband Equity Affordability and Deployment (BEAD) program.
Georgia's prior and ongoing efforts to enhance broadband deployment, and how that positions Georgia for BEAD funding.
Major challenges remaining for the state's goal of connecting all Georgians with high-speed, reliable, and affordable broadband.
Jessica Simmons, Deputy Chief Information Officer for Broadband and Special Projects, Georgia Technology Authority
Episode 4: ATL1, Atlanta Infrastructure and More With Brandon Peccoralo of Databank
In this episode of the TAG Infrastructure Talk podcast, Troutman Pepper Partner Alan Poole sits down with Brandon Peccoralo, Vice President of Sales and Account Management at DataBank, to discuss his background and the significant role he played in the development of DataBank's ATL1 Data Center in Midtown Atlanta, specifically covering:
How the history of the internet and the 1996 Olympics contributed to Atlanta's status as an infrastructure hub.
How the partnership among DataBank, Georgia Tech, and others solved significant infrastructure challenges with innovation.
Has the data center industry hit the "if you build it, they will come" stage?
Brandon Peccoralo, VP Sales and Account Management, DataBank
Episode 3: An Overview of P3s, CIDs and Smart Cities with Malaika Rivers
In episode 3 of the TAG Infrastructure Talk podcast, Troutman Pepper Partner Alan Poole sits down with Malaika Rivers, partner at Lexicon Strategies. During this episode, Malaika discusses what she has done to help form public-private partnerships, and how these relationships help to identify projects that will further invest and build communities.
How Community Improvement Districts (CIDs) work to facilitate and implement public improvement projects, including smart city tech.
What's next (after money) for public-private partnerships to thrive and improve.
A preview into the implications of the next phase of digital infrastructure: the metaverse.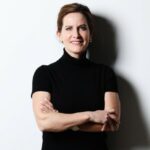 Malaika Rivers, Partner, Lexicon Strategies; Managing Director, Pontem Resources, LLC
Follow Malaika on LinkedIn
Episode 2: Terry Comer and a Vision for Data Centers and Digital Equity
In episode 2 of the TAG Infrastructure Talk, Troutman Pepper Partner Alan Poole sits down with Terry Comer, founder and CEO of Impact Data, to discuss the development of his new data center model, focused on digital equity and inclusion.
How the focus on digital infrastructure deployment in rural areas can leave other communities in need behind.
Partnering with Historically Black Colleges and Universities (HBCUs) with the goal of creating digital equity.
Leveraging private investment to simultaneously improve community broadband options and career and training opportunities.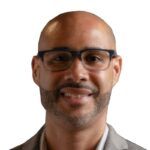 Terry Comer, Chief Executive Officer,
ImpactData
Follow Terry on LinkedIn
Episode 1: Introducing TAG Infrastructure with Society Board Chair Sarah Ellis
Troutman Pepper Partner and Podcast Host, Alan Poole sits down with Sarah Ellis, chair of the Technology Association of Georgia Infrastructure Society, during the initial launch of the TAG Infrastructure Talks podcast to discuss their goal of increasing education and awareness of infrastructure in the region.
An introduction to the podcast, our host, and our TAG Infrastructure Society Chair.
How data centers and other sectors of infrastructure are proliferating in Georgia and creating new career and business opportunities.
How TAG Infrastructure supports the industry, including legislative advocacy at the state level to help drive investment in data centers and technology.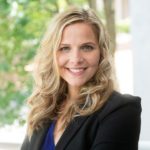 Sarah Ellis, Owner & Founder, AEC Works
Follow Sarah on LinkedIn
---
Prefer to Listen?
Stream and Subscribe to TAG Infrastructure Talks on Apple Podcasts