About TAG Infrastructure Talks
The TAG Infrastructure Talks Podcast brings business leaders, innovators, technologists, regulators, and other industry experts together to discuss and explore key issues and opportunities in the infrastructure industry (transportation, water, power, data centers, connectivity, and smart infrastructure).
Join host Alan Poole, partner at Troutman Pepper, for a monthly series of conversations about everything from the recent historical federal infrastructure funding to smart cities and other groundbreaking technologies that depend on the infrastructure industry and make Georgia a technology and industry hotspot.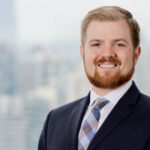 Alan Poole
Host, TAG Infrastructure Talks
Partner, Troutman Pepper
Follow Alan on LinkedIn
Episode 1: Introducing TAG Infrastructure with Society Board Chair Sarah Ellis
Troutman Pepper Partner and Podcast Host, Alan Poole sits down with Sarah Ellis, chair of the Technology Association of Georgia Infrastructure Society, during the initial launch of the TAG Infrastructure Talks podcast to discuss their goal of increasing education and awareness of infrastructure in the region.
An introduction to the podcast, our host, and our TAG Infrastructure Society Chair.
How data centers and other sectors of infrastructure are proliferating in Georgia and creating new career and business opportunities.
How TAG Infrastructure supports the industry, including legislative advocacy at the state level to help drive investment in data centers and technology.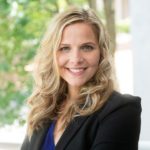 Sarah Ellis, Owner & Founder, AEC Works
Follow Sarah on LinkedIn
---
Prefer to Listen?
Stream and Subscribe to TAG Infrastructure Talks on Apple Podcasts