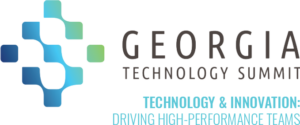 Technology & Innovation: Driving High-Performance Teams
Georgia Technology Summit is THE preeminent, regional technology conference. In 2023, it will bring together leaders, SME's, athletes and educators to explore the intersection of technology, innovation and how they help to build high-performance teams.
We will explore how athletes, coaches, analysts, business leaders, media and spectators intersect to create amazing customer experiences.
For more information, please click HERE