Event online pre-registration will close September 18th at 6pm. After this time, we will offer on-site registration.
Join us for an inspiring and insightful event: Empowering Latinos in the Tech Sector. This engaging session brings together thought leaders, industry experts, and trailblazers in the technology field to explore strategies for inclusion and advancement within the Latino community.
As the technology landscape evolves, it's crucial to foster diversity and representation within the industry. Our esteemed panelists will share their experiences, challenges, and triumphs while shedding light on the significance of empowering Latino professionals in tech.
Topics to be covered include:
The importance of diversity in driving innovation and creativity
Navigating barriers and promoting inclusivity in the tech workforce
Mentoring and career development opportunities for Latino individuals
Advancing leadership roles and breaking glass ceilings in the tech sector
Whether you're an industry veteran, aspiring professionals, or simply interested in promoting diversity, this event is a must-attend. Together, let's pave the way for a more inclusive and thriving community.
Limited seating. Register today!
Meet our Featured Speakers:
Gabriel Vaca
Founder & President, Vaca International, LLC
MC/Host
Lisa Guadalupe Clarke
Founder & CEO, ATL Search Group
Julie Ann Crommett
Founder & CEO, Collective Moxie
Rodrigo Garcia
Application Development Manager, UPS Healthcare
Vanessa Ibarra
Executive Director, City of Atlanta, Mayor's Office of International & Immigrant Affairs
Karin Lopez Sandiford
President, ALPFA Atlanta
Felipe Ramirez
Senior Software Development Engineer, UPS Healthcare
Marcela Asnani
Senior Strategy Manager, UPS Healthcare
Moderator
Thank you to our Host Sponsor

Thank you to our Event Partner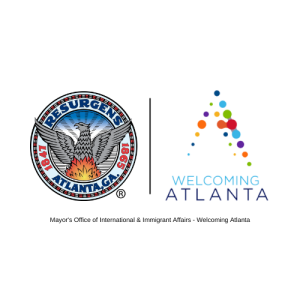 Thank you to our Society Annual Sponsor

Event Sponsorship opportunities available! Please reach out to jessica@tagonline.org to learn more. 
Please note that if you belong to a member organization but have not yet connected to your company's membership, you will need to complete the membership opt-in form before the member rate is available to you.
Per CDC recommendations, people with symptoms, a positive test, or exposure to someone with COVID-19 should stay home. Masks are optional.