One of advantages to being the largest technology association in the US, is our ability to influence important topics in our community.  Today is "Juneteenth" and its  an important day in American history.  Juneteenth is the celebration of the ending of slavery in the United States. We honor that history and recognize that we still have a long way to go to achieve the racial equality we all want.  At TAG, we are committed to being part of the change we need.
One important step is for Georgia to join the vast majority of other states to pass hate crimes legislation.  On June 8, 2020, TAG joined a coalition from the business community to urge the passage of the Georgia Hate Crimes Act – Read it HERE.
In addition, there is other legislation that would support needed changes in Georgia and we co-signed a letter with one of our national partners, CompTIA, to encourage our state legislature to expedite the passage of legislation that will help implement change. Read that letter HERE.
I encourage all of you to reach out to your state representatives to encourage the passage of this important legislation.
We can and will do more.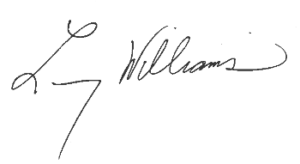 Larry K. Williams
President & CEO