TAG brings together major players across multiple industry verticals through events, professional societies and mentorships, drawing from the breadth and depth of Georgia's vast tech ecosystem and TAG's 30,000+ members to make lasting connections.
Shifting to the virtual world has had its challenges, but has also presented the technology community with vast opportunities. Though we may not be connecting at physical events for now, the ability to engage with professionals in other regions and other industries has become easier.
Think you may be interested in a society outside your specialty? TAG society events are easy to attend virtually and open to everyone. I encourage you to check out TAG's Virtual Content Catalog and watch on demand events from many of our societies including Digital Health, Information Security, Fintech, and others. New content is added every week.
TAG's virtual content catalog is more than just society hosted webinars and panels. You will find premier events with cross-industry relevant topics such as Workplace Culture in a Virtual World and Crisis Communications. Coca Cola's Gurinder Kaur and UPS's Scott Price will be joining me for next week's all new episode which revolves around Supply Chain challenges and solutions.
Making new connections in this climate is still possible. Join TAG's virtual networking events each month including Virtual Happy Hour and Executive Insights. TAG's next Virtual Happy Hour is Wednesday and is an opportunity to engage with TAG Board Members and forge new connections. Executive Insights have provided attendees with expert takes from Romeen Sheth, President of Metasys Technologies Inc., Kyle Tothill, Partner & Managing Director at eHire, and Stacie Hagan, former Chief People Officer at Secureworks. Join TAG Board Member John Trainor at the next Executive Insights on June 23rd where John will be focusing on personal development throughout your career.
Remember to follow TAG on Twitter for new content notifications @TAGthink.
Stay safe, stay connected, and have a great weekend!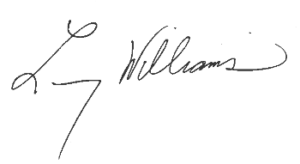 Larry K. Williams
President & CEO